Sorgen® Performance Calf Sleeves
20-30 mm Hg
Rs. 1,200.00
Rs. 2,000.00
Sale
Take your performance to the next level with the Sorgen Performance Calf Sleeve. Designed for athletes and active individuals, this calf sleeve provides targeted support for calf strains and shin splints. The unique compression design improves blood flow and reduces muscle fatigue, allowing you to push harder and go further.
Colour: Black with some parts red and white stripes
Compression Level: Graduated Compression (20-30 mmHg)
Style: Footless. Covers only the calf area.
Fabric: 15% Cotton, 60% Polyamide, 20% Elastene
Box Contains: One Pair Calf Sleeves
Uses: Shin splints, Leg Cramps, Calf Pain, Sprains, Muscle Fatigue, and Strains. Running, Hiking, Trekking, Marathoning, Playing Sports, Dancing, Exercising, and Cycling.
Features: Breathable and Skin Friendly Fabric, Open Foot Style, Unisex, Lycra-Free, Graduated Compression, Comfortable Welt, Tight Grip at Ends for Easy Usability.
Benefits: Has Therapeutic Effect, Improves Blood Circulation, Relives Aching Legs, Reduces Swelling.
Length: Ankle to Below-Knee Length
Sizes Available: Small, Medium, Large, X-large
Benefits:
Exceptional Quality
Increased Flexibility
Superior Comfort
Enhanced Recovery
Helps in:
Improves Stamina
Reduces Swelling
Soothes Calf Pain
Restores Activity Levels
Improves Blood Circulation
Relieves Leg Pain
💡Enjoy free shipping on all orders within the India.
📤 Orders are dispatched with Same Day (before 4.PM)
🚚 Same Day Delivery available in Mumbai MMR Region (at additional cost of Rs. 199/-). More details at checkout!
For expedite shipping and more queries, please contact us on 09321102110 or send us a mail at support@sorgen.co
It's okay to change your mind😊 This product qualifies for an exchange or return within 3 days of delivery. We offer a free pickup from your pin code.
The Sorgen Performance Calf Sleeve should be worn snugly but not too tight.
It is suggested to put on the sleeve during exercise or when you feel discomfort.
To clean the sleeve, gently wash it by hand using a mild detergent and let it air dry. It is important to avoid using bleach, fabric softeners, ironing or dry cleaning the sleeve.
To ensure the best fit, it's recommended to measure your calf circumference before purchasing the sleeve to ensure the best fit and proper compression.
Share this product
Sports and fitness are two of the most popular trends today, inspiring people of all ages to get active. Athletics is no longer just for professional athletes but is now practiced by the general public for physical and mental well-being. However, no matter what your fitness level is, your body needs proper care to enjoy the benefits of a rigorous fitness routine.
Sorgen has a range of products that will help nurture the muscles, ligaments, and joints in your leg region, including dedicated sleeves for specific segments of your lower limbs. So don't worry if you're new to fitness or if you're an experienced athlete - Sorgen has you covered.
#Knowyourproduct
Scientifically Explained
Our legs go through a lot on a daily basis, whether we're constantly walking or running, or even just sitting or standing in the same position for long periods of time. This can lead to poor blood circulation in our legs which can then result in serious damage if not taken care of properly. Wearing a Sorgen sleeve is an effective way to resolve this issue as it has been designed to apply the perfect amount of pressure to your calves and restore blood flow back to the heart for purification.
Sorgen Performance calf sleeves are for marathoners, cyclists, trekkers, frequent flyers, and anyone else who regularly experiences calf pain, shin splints, or calf sprains. They provide reliable support to the legs and help prevent medical conditions like varicose veins and DVT.
Functional Friendly Features
Premium Quality Comfort
Sorgen's unisex calf sleeve is one of the best calf compression sleeves in the market. The superior quality fabric is breathable (wicks away moisture/sweat) and skin-friendly, making it comfortable for longer durations.
Scientifically Designed
It uses latest technology to offer an anatomically engineered product. Further, the open foot design keeps the feet free. With remarkable features like graduated compression, comfortable welt, and tight grip at ends for easy usability, the Sorgen performance calf sleeves are a game changer for muscle support and fast recovery.
Easy To Mantain
The Sorgen's calf sleeves are super-light to wash and dry. The durable fabric can endure multiple washes.
Uses Of Calf Sleeves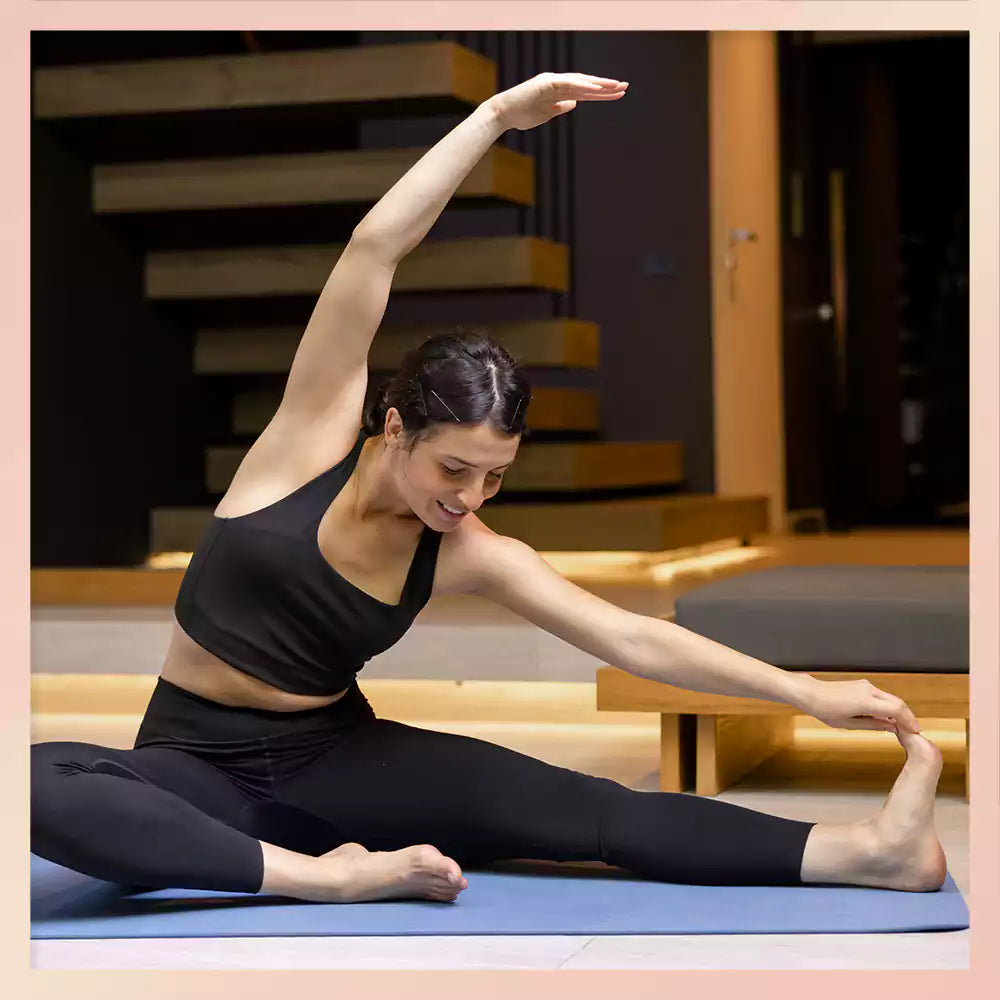 Calf Sleeves For Pain
Long hours of hectic work that involves calf muscles can cause the tendons and tissues in the area to stress, thus resulting in cramps in the lower legs. The targeted compression feature helps improve blood circulation in the area and faster recovery.
Compression Sleeves For Active Lifestyle
People with an active lifestyle can wear this sleeve as a preventive guard to avoid sudden accidental injuries while engaging in activities that involve legwork, like – running, jumping, walking, and dancing.
For Shin Splints And Other Strains
The calf sleeve help in faster recovery from leg muscle injuries like Shin Splints, sprains, or strains. Wearing it for 7-8 hours a day properly (only during active hours) can help you get better fast.
Frequently Asked Questions
Experts advise wearing a compression calf sleeve during active hours. They should be taken off before bed and can be re-worn in the morning. So, on average, you can wear the stockings for 7-8 hours at a stretch.
Reduces pain and soreness
Relieve inflammation
Improve blood circulation
Calms muscle spasms
Helps heal tendons and tissues
Yes, a compression calf sleeve feels tight because it is supposed to exert pressure around the calf and shin area to improve blood circulation in the legs. However, it should not be painful.
The best sleeve I have ever had the pleasure of using.
I am incredibly impressed with this calf sleeve! It has greatly improved my quality of life by effectively addressing my calf cramps and everyday muscle pain. This sleeve has been nothing short of remarkable, providing me with much-needed relief. I wholeheartedly recommend it to anyone experiencing similar discomfort. It is undeniably the best sleeve I have ever had the pleasure of using.
Sorgen® Performance Calf Sleeves
Highly recommend this sleeve to anyone looking athletic performance or alleviate pain sleeves.
The calf compression sleeve I tried was a great addition to my fitness routine and provided excellent support to my calf muscles and reduce muscle soreness during and after my workouts .The sleeve was comfortable and breathable, and it stayed in place throughout my exercise session . Additionally, the design was stylish, and the quality of the material was high. Overall,
Recommend to other runners looking for a durable and effective calf support solution.
As a runner, I have been using it for about 10 days now. So far, I am very impressed with its performance.It provides excellent support to my calf muscles and reduces fatigue during my runs recommend to other runners looking for a durable and effective calf support solution.