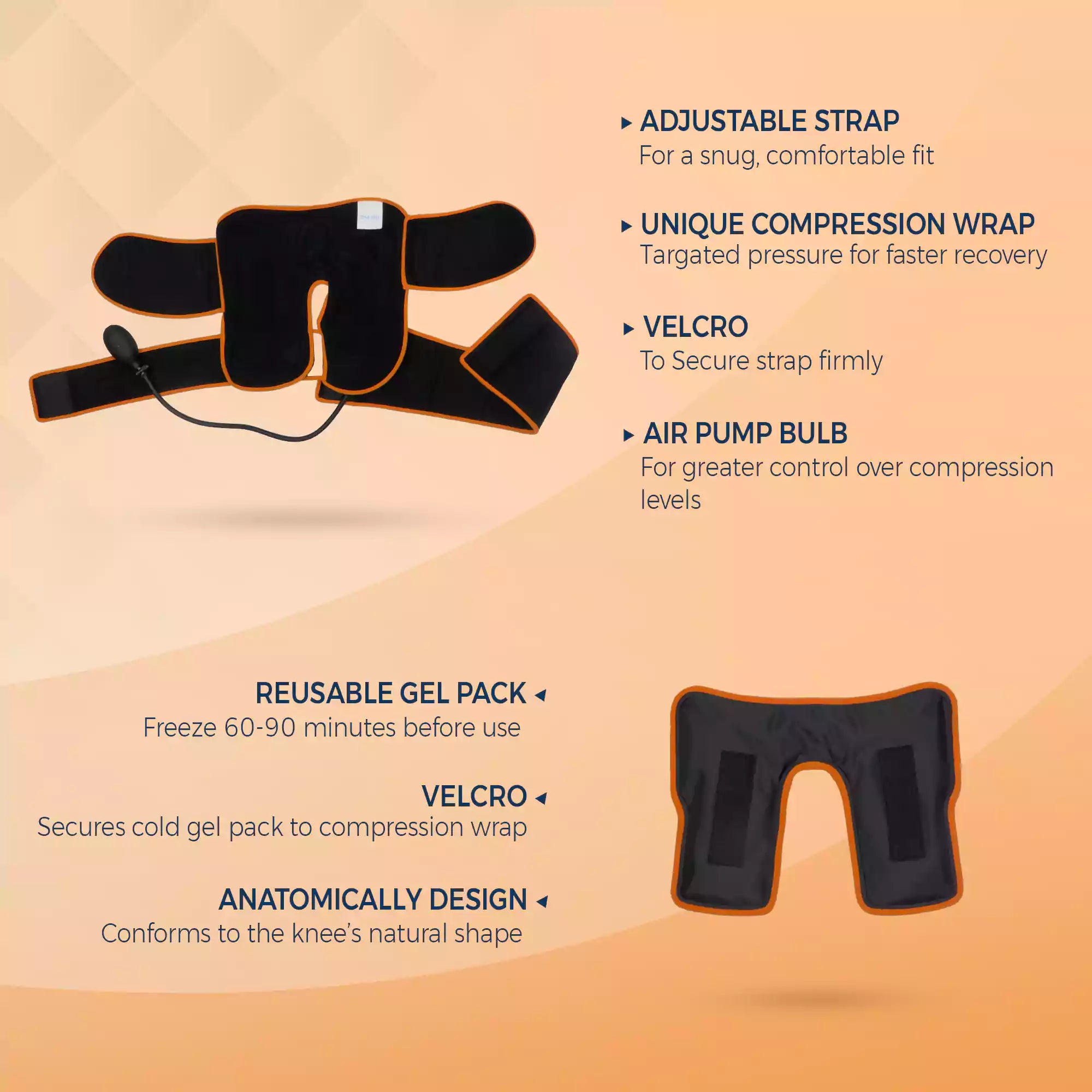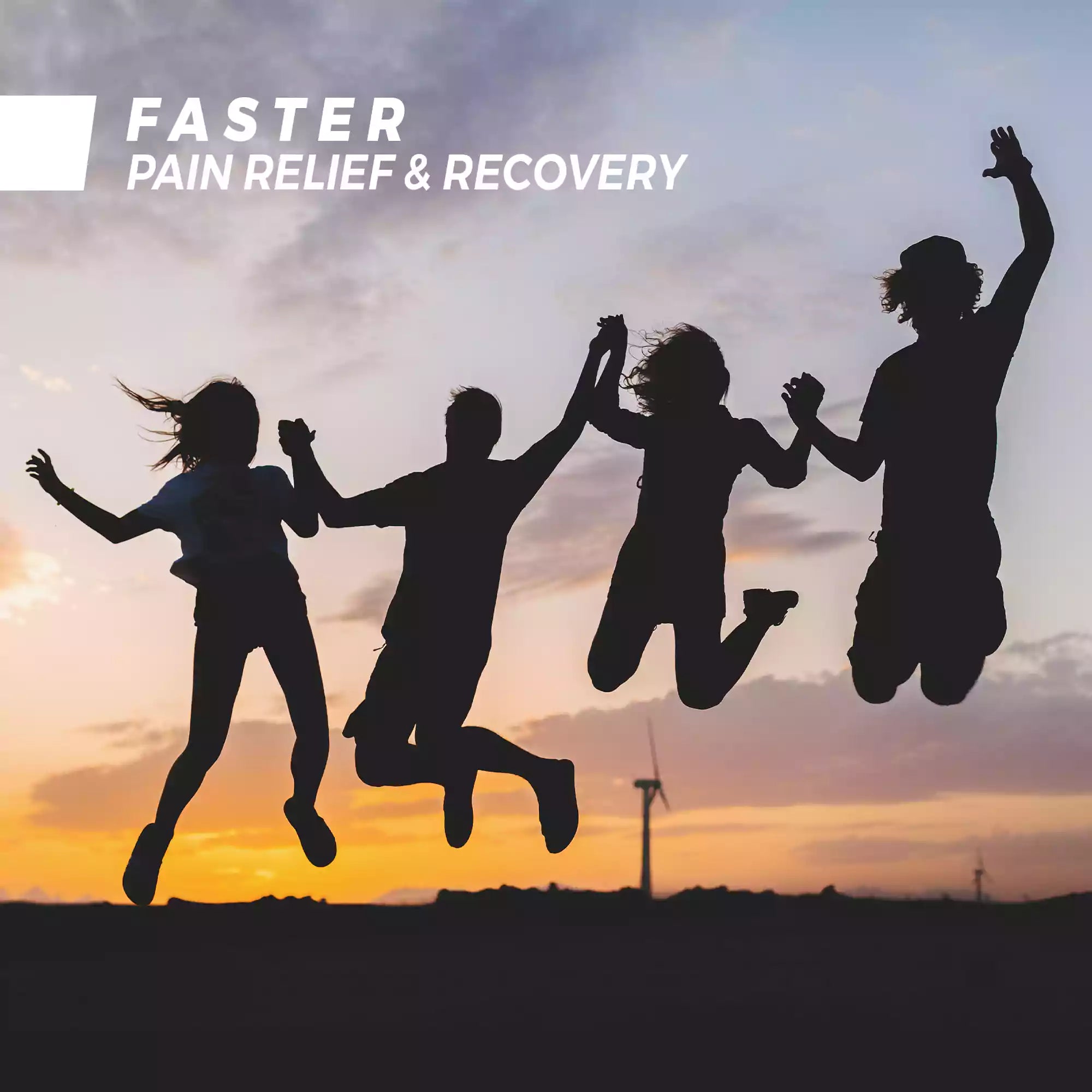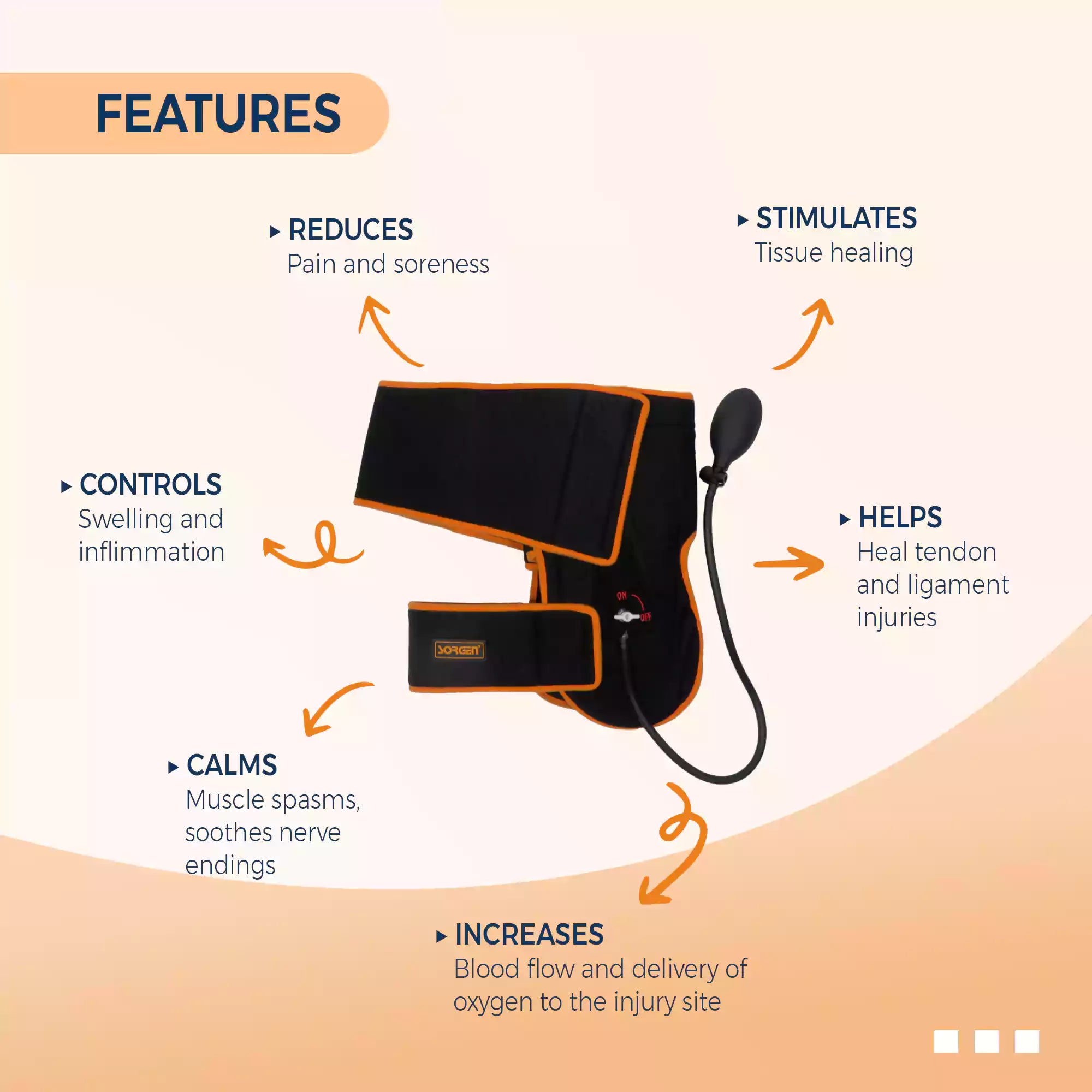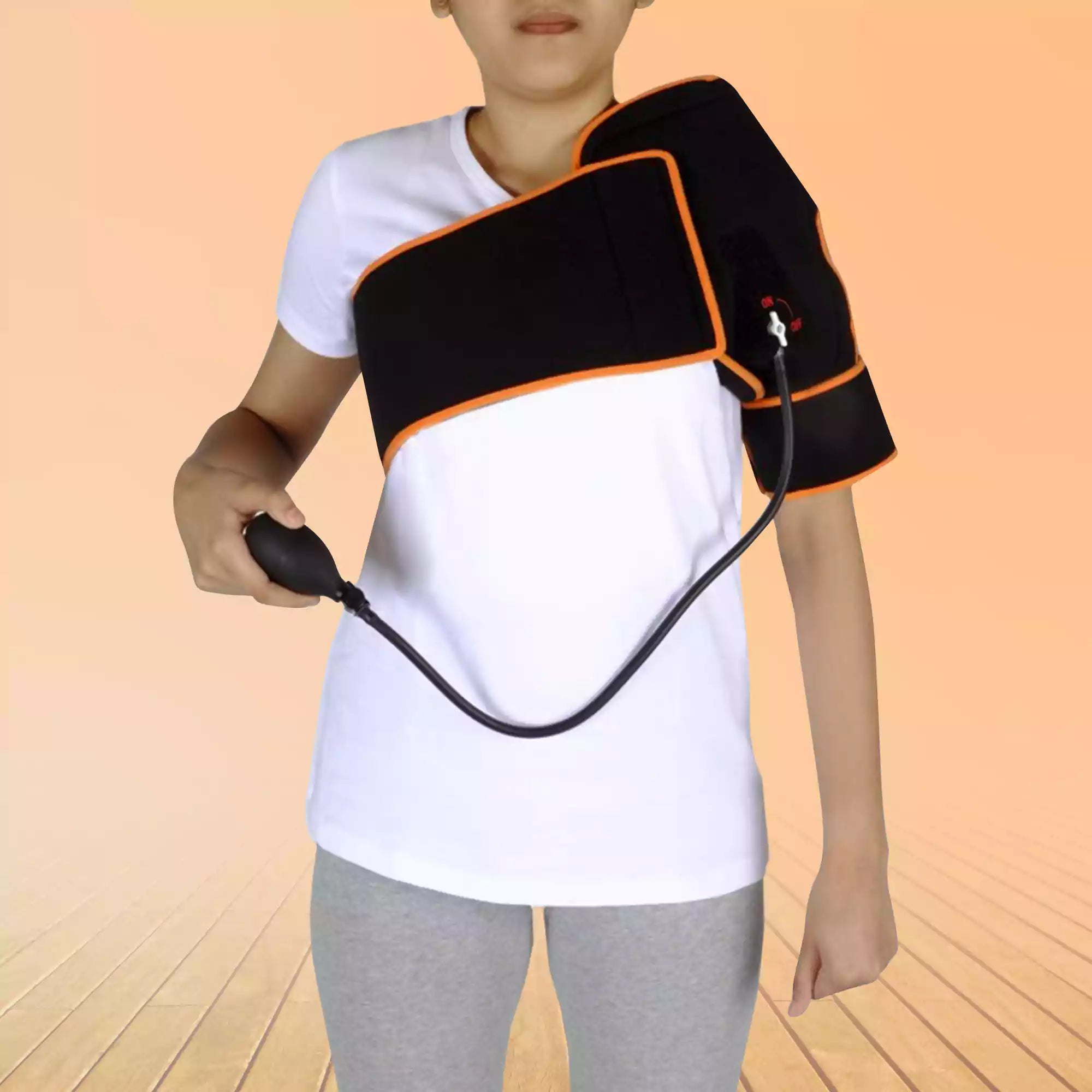 Sorgen® Cold Compression Shoulder Wrap
Rs. 3,527.00
Rs. 3,950.00
Sale
The Sorgen Cold Compression Shoulder Wrap is a highly effective solution for shoulder pain and injuries. Its unique combination of cold therapy and compression helps to reduce inflammation, swelling, and pain in the shoulder area. This wrap is made with high-quality materials that are durable, comfortable, and easy to use.
Colour:

Black with blue piping
Type:

Compression Therapy with Cold Therapy
Style:

Outer compression wrap with velco + inner cool gel pack
Fabric:

Outer wrap: Nylon and velvet; Inner gel pack:PVC and Nylon
Size:

Universal
Box Contains:

Compression shoulder wrap brace with Velcro straps + 1 Gel Pack + Compression Pump Bulb
Uses:

Rotator Cuff Muscle Tears, Overuse injuries, Shoulder Pain, Soreness, Frozen Shoulder, and Acute Shoulder Dislocation.
Features:

Cold Compression, Gel Packs, Superior Quality Temperature Resistant Fabric, Comfortable Velcro Straps, Pump Bulb for Regulated compression, Sophisticated Scientific Designed.
Benefits:

Comfortable and Therapeutic, Improves Inflammation, Eases Swelling, and Targeted Compression for Faster Recovery.
Helps in:
Accelerated Recovery
Anatomic Coverage
Relieves Pain
Deeper Penetration
Lessens Inflammation
Targeted Compression
Recommended For:
Rotator Cuff Tears
Shoulder Pain
Overuse Injuries
Acute Shoulder Dislocations
💡Enjoy free shipping on all orders within the India.
📤 Orders are dispatched with Same Day (before 4.PM)
🚚 Same Day Delivery available in Mumbai MMR Region (at additional cost of Rs. 199/-). More details at checkout!
For expedite shipping and more queries, please contact us on 09321102110 or send us a mail at support@sorgen.co
It's okay to change your mind😊 This product qualifies for an exchange or return within 3 days of delivery. We offer a free pickup from your pin code.
Share this product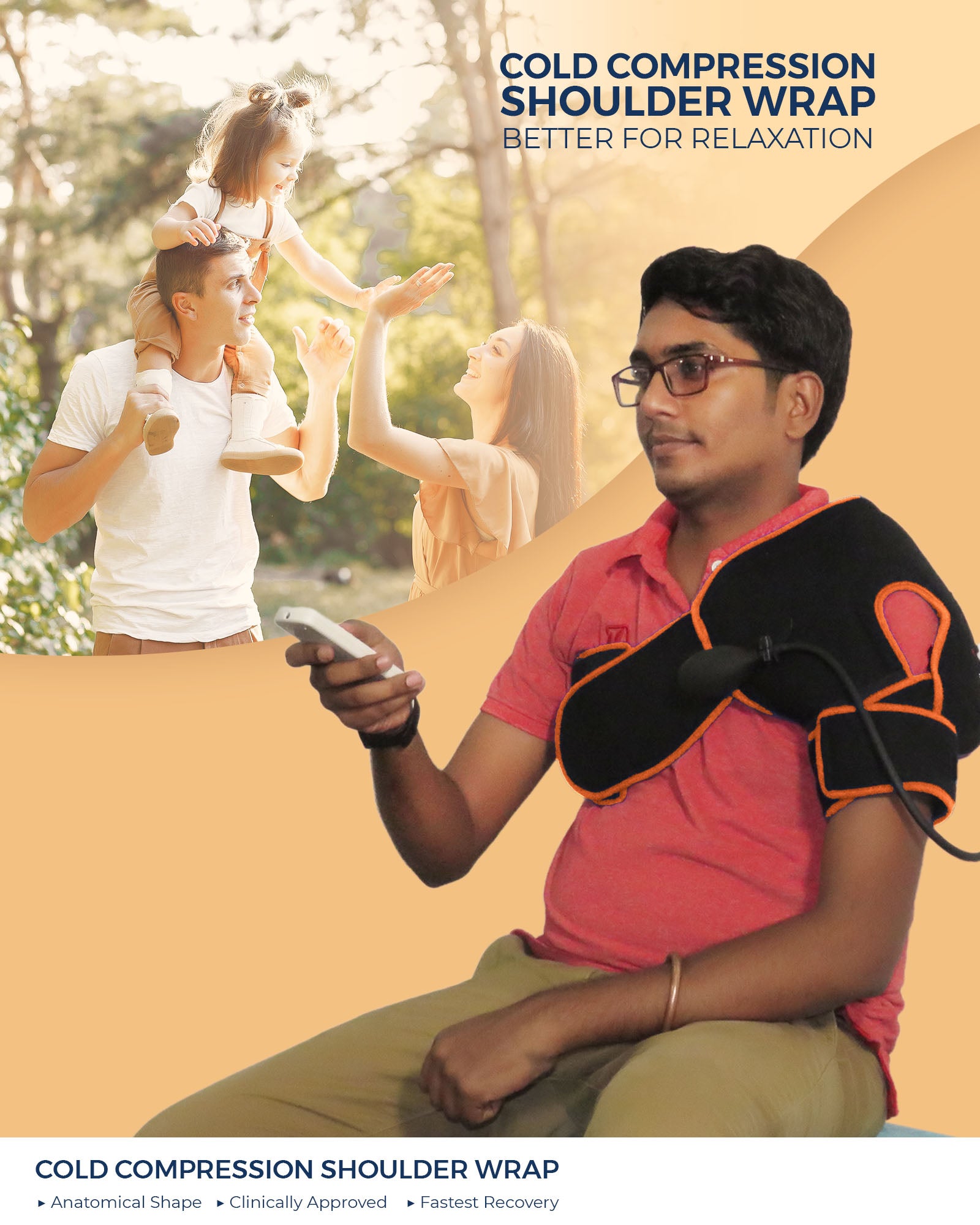 Relief With Sorgen Cold Compression Shoulder Wrap
Sorgen's unisex cold compression shoulder wraps come in handy for inflammations and tears in the shoulder region. Based on the R.I.C.E. principle, Sorgen's cold compression shoulder wrap facilitates effective healing by providing regulated compression. The leak-proof gel packs and the detachable compression bulb work together for deeper cold compression and improved healing. If soreness is left unattended, it can cause severe side effects, using Sorgen's compression shoulder ice wrap provides a hassle-free cold therapy experience.
The shoulder joint is one of the most difficult joints to apply ice therapy, the scientifically designed shoulder wraps with adjustable velcro straps are designed for a comfortable fit and full coverage. Further, the gel packs used in Sorgen's Shoulder Wrap are reusable and can be frozen after every use.
#Knowyourproduct
Science Behind Cold Therapy
RICE (Rest, Ice, Compression, and Elevation) is the recommended set of treatments for acute joint injuries. Cold compression helps alleviate shoulder pain and soreness. By applying cold therapy to the targeted area, you slow down the blood rush in the pain area, which causes inflammation. Applying cold therapy for 20-25 minutes at regular intervals can be an effective solution to pain. Scientific studies prove compression with cold therapy fastens the process of tissue and muscle recovery. The therapy can be useful in post shoulder surgeries condition, minor wear and tear of tissues and ligaments, Bankart Lesion, Shoulder Instability, Tendinopathy, Overuse Injuries/ Strains, Shoulder Impingement/ Subacromial Bursitis, Shoulder Bursitis, shoulder pain, and after sport-related injuries.
Advanced Features
Superior Comfort
The anatomic design of the Sorgen cold compression wrap ensures a perfect fit on the shoulders. Further, the elastic straps easily adjust to different sizes and thus can be used by an individual of any size without feeling choked.
Target Healing
Shoulder pains can be excruciating if not looked after promptly. The regulated cryotherapy shoulder wrap with the pump bulb and re-usable cold geld packs fosters target healing and makes recovery convenient and faster. Sorgen's cold compression shoulder wraps work to provide the right level of cold therapy in the right place.
Durable
The premium quality neoprene makes the shoulder support bandage highly durable and easy to wear. Further, the leak and puncture-free ice gel pack gives the wrap a long shelf life and provides maximum coldness to the target site.
Useful For People With Active Lifestyle
If your work involves shoulder movements, then the compression wrap is something you should definitely use.
Helps In Muscle Spasms
The cold compression shoulder wrap for pain with its targeted method helps to calm the muscle spasm at the shoulder joint quite effectively.
Can Heal Rotator Cuff
The Sorgen's shoulder pain relief bandage stimulates healing of the rotator cuff by providing regulated compression combined with a cold pack at the shoulder.
Frequently Asked Questions
Using Sorgen's cold compression shoulder wrap is the easiest way to cold compress your shoulder. It's convenient, reusable, and leak-proof.
You can apply the ice compression pack for up to 20-25 minutes every day.
Using a cold compress shoulder pain relief wrap for inflammation constricts blood vessels and decreases circulation to the area, thus reducing inflammation.
Excellent for shoulder rotator problem
Excellent pain relieving warp for shoulder rotator surgeries. This is the second piece I'm buying, the only concern is shoulder wrap which works as compression bag becomes week and gets air leaks withing 3 to 4 months and we have to buy complete product once again instead of just compression wrap. Sorgen team should review this practicle problem and provice a cost effective solution for end customer. Otherwise, product is excellent undoubtedly.
Good Product
The cold compression really helped me in my journey of frozen shoulder, coldness and compression was perfect.
Simple to use
Not very bulky, simple to use and gives amazing effects. Really glad that I bought this product.
Worn on either shoulder
The best part about this product is that I don't have to buy 2 different shoulder wraps for each shoulder. One wrap can be used for both the soulders.