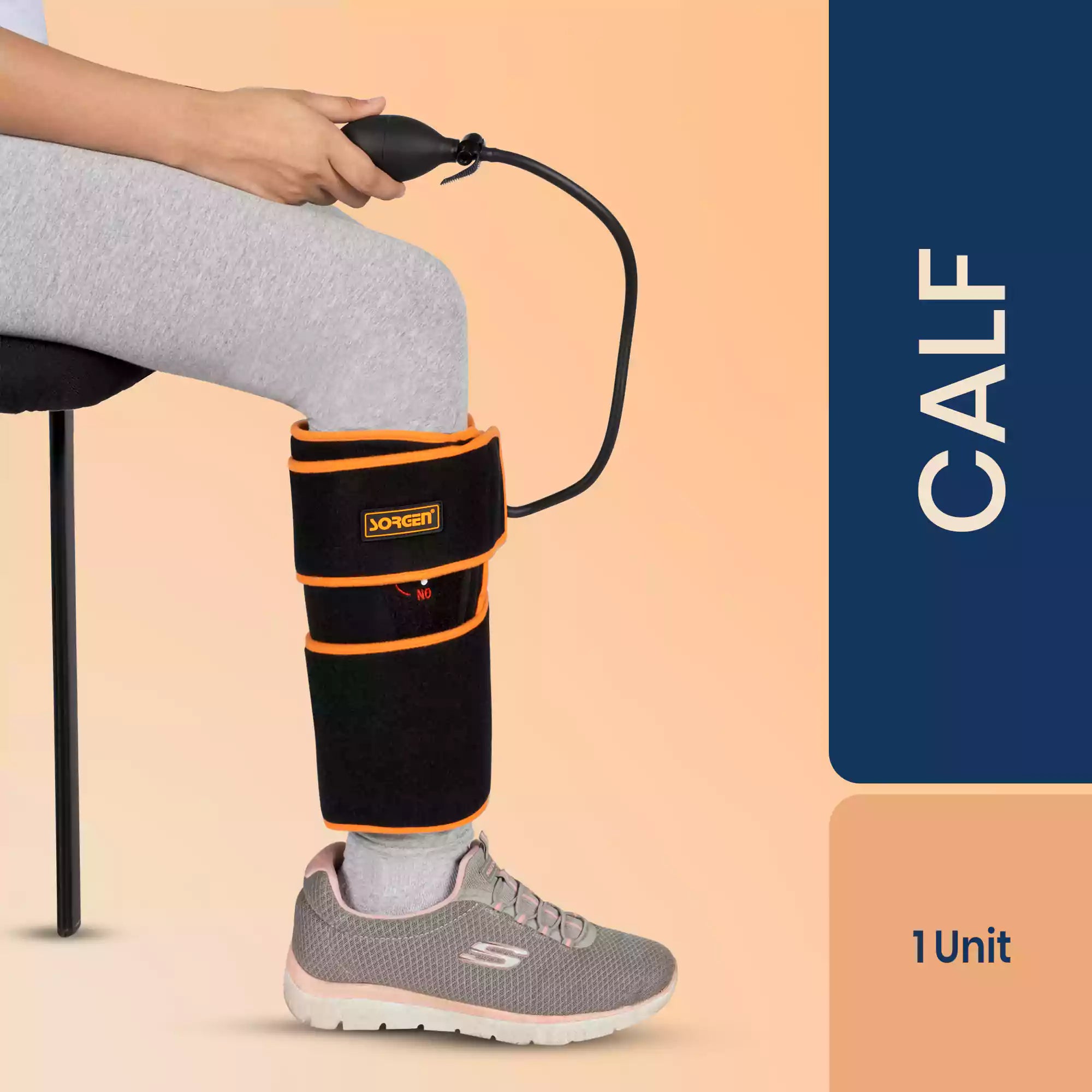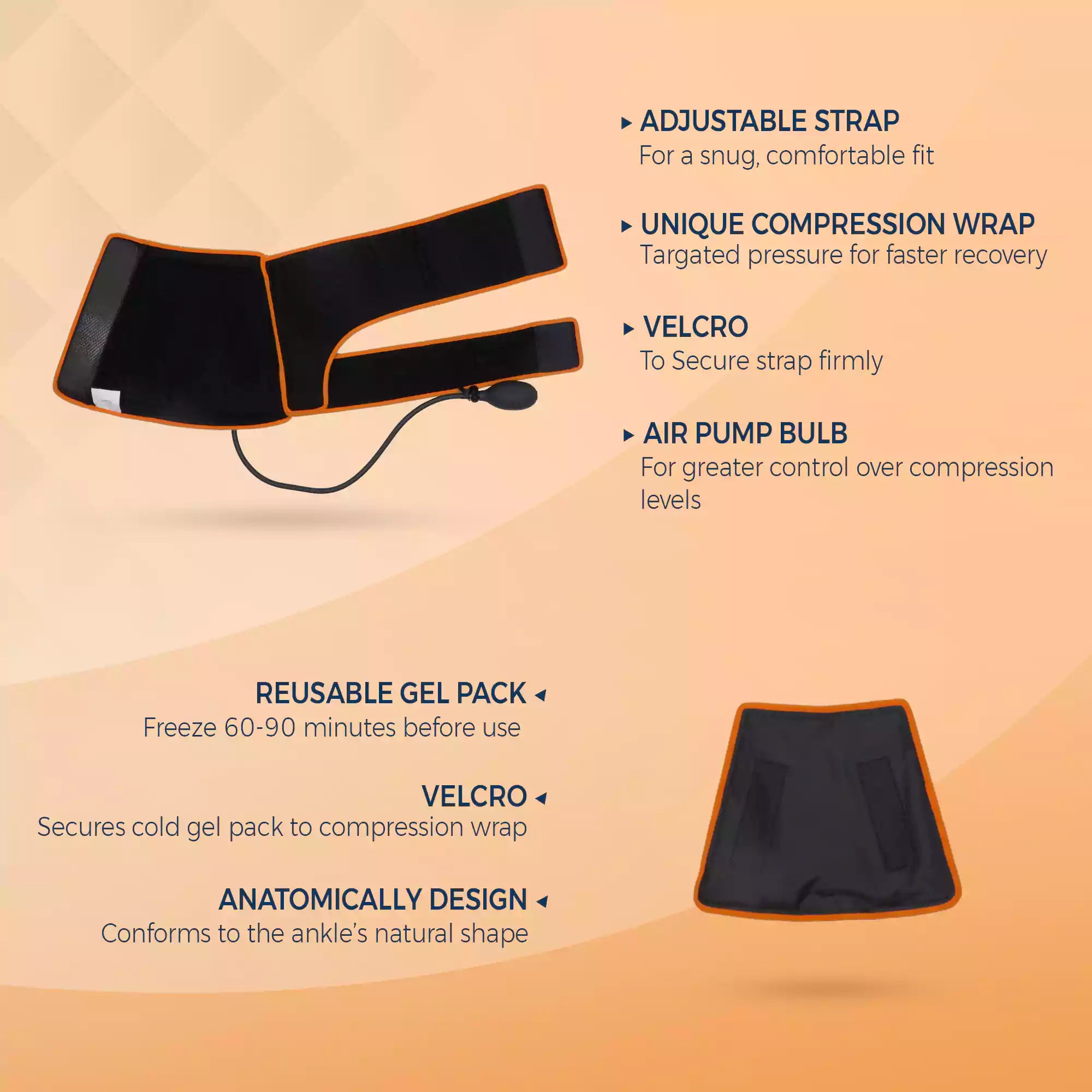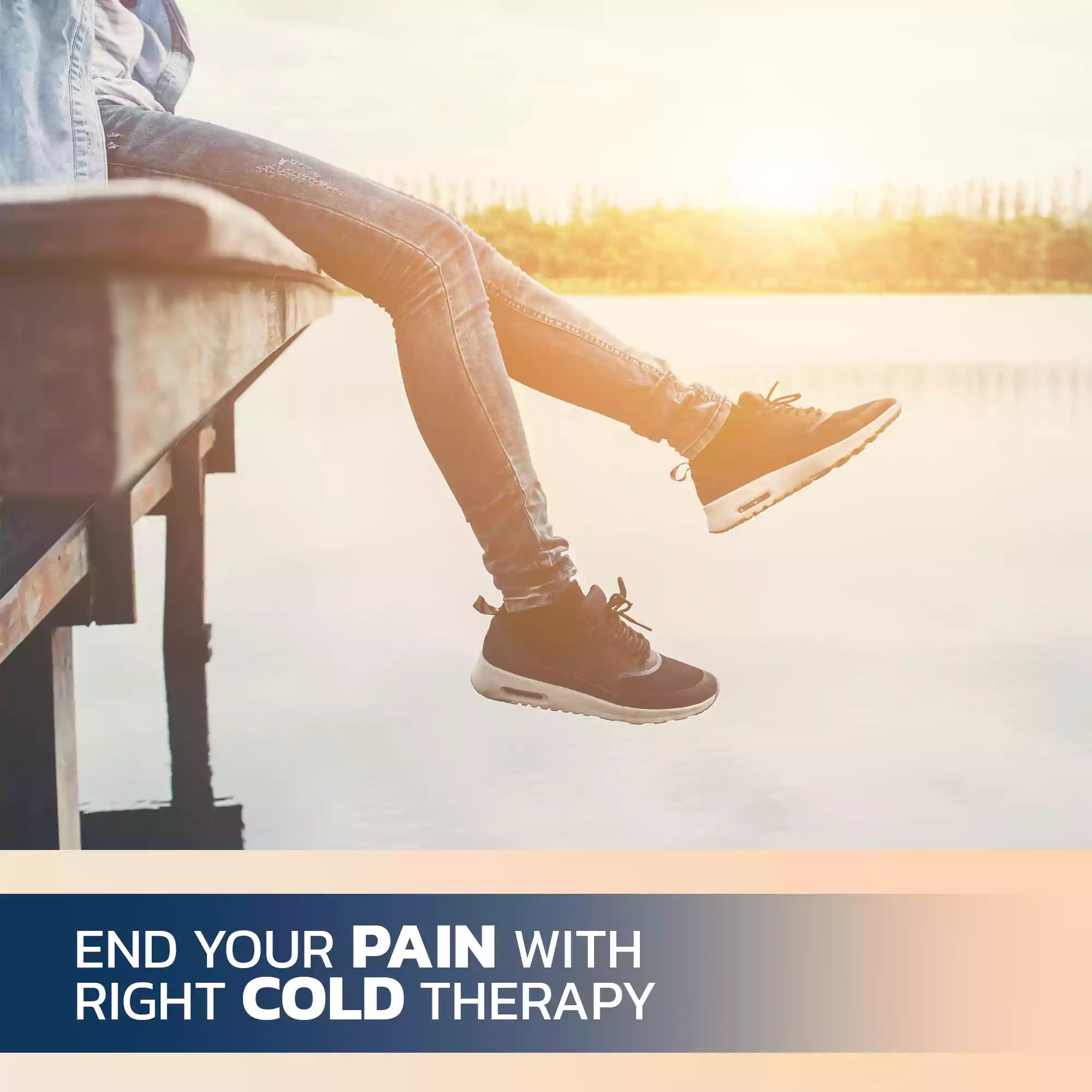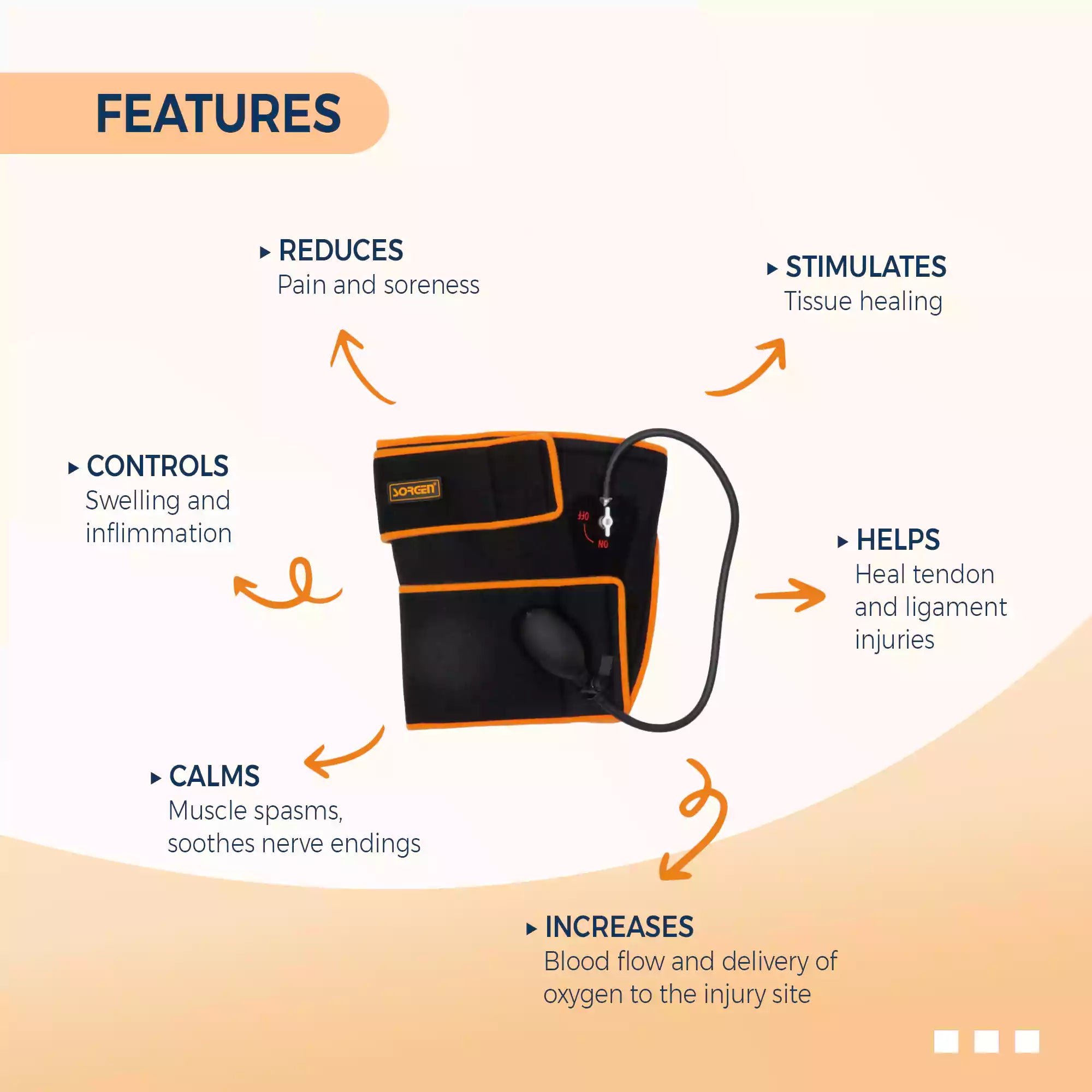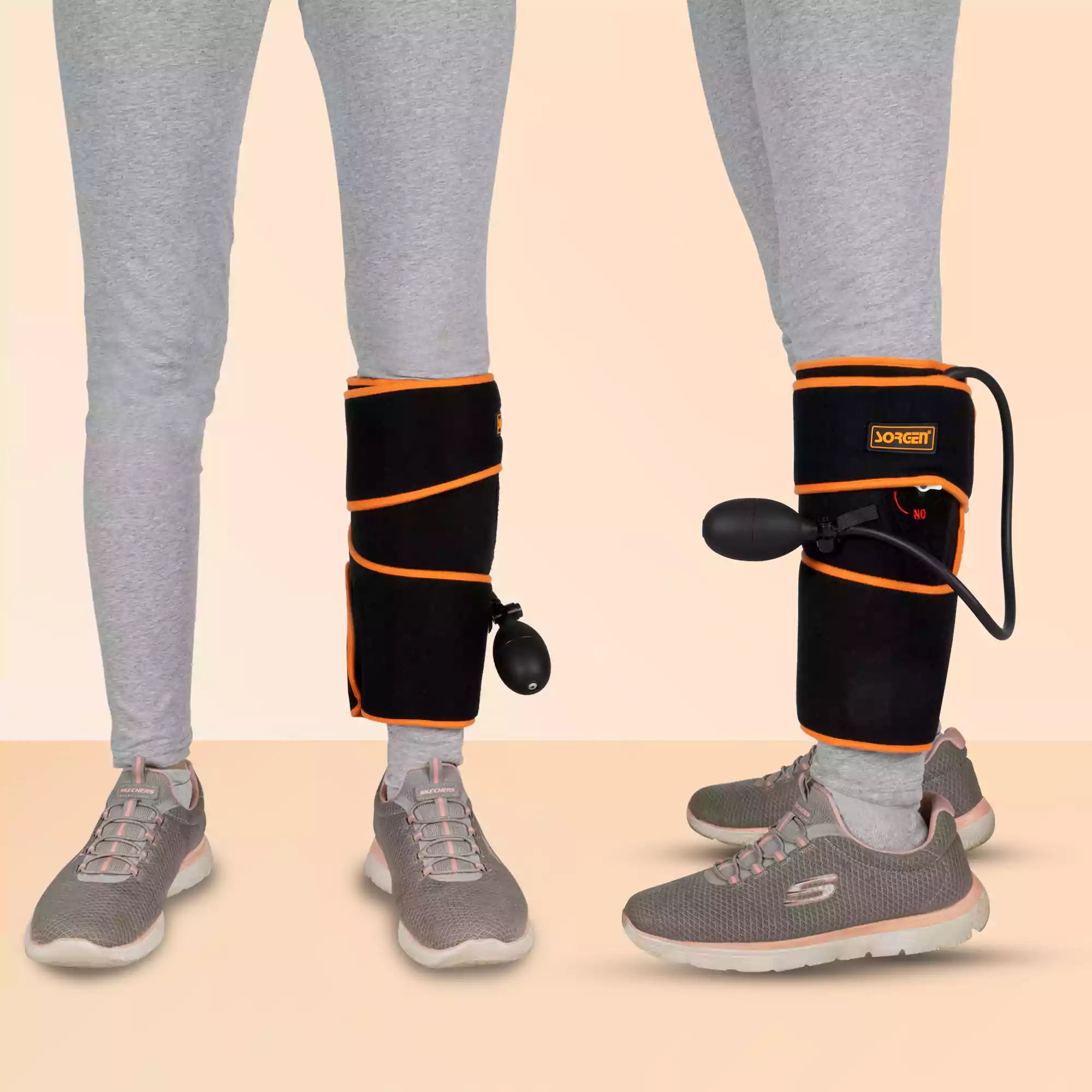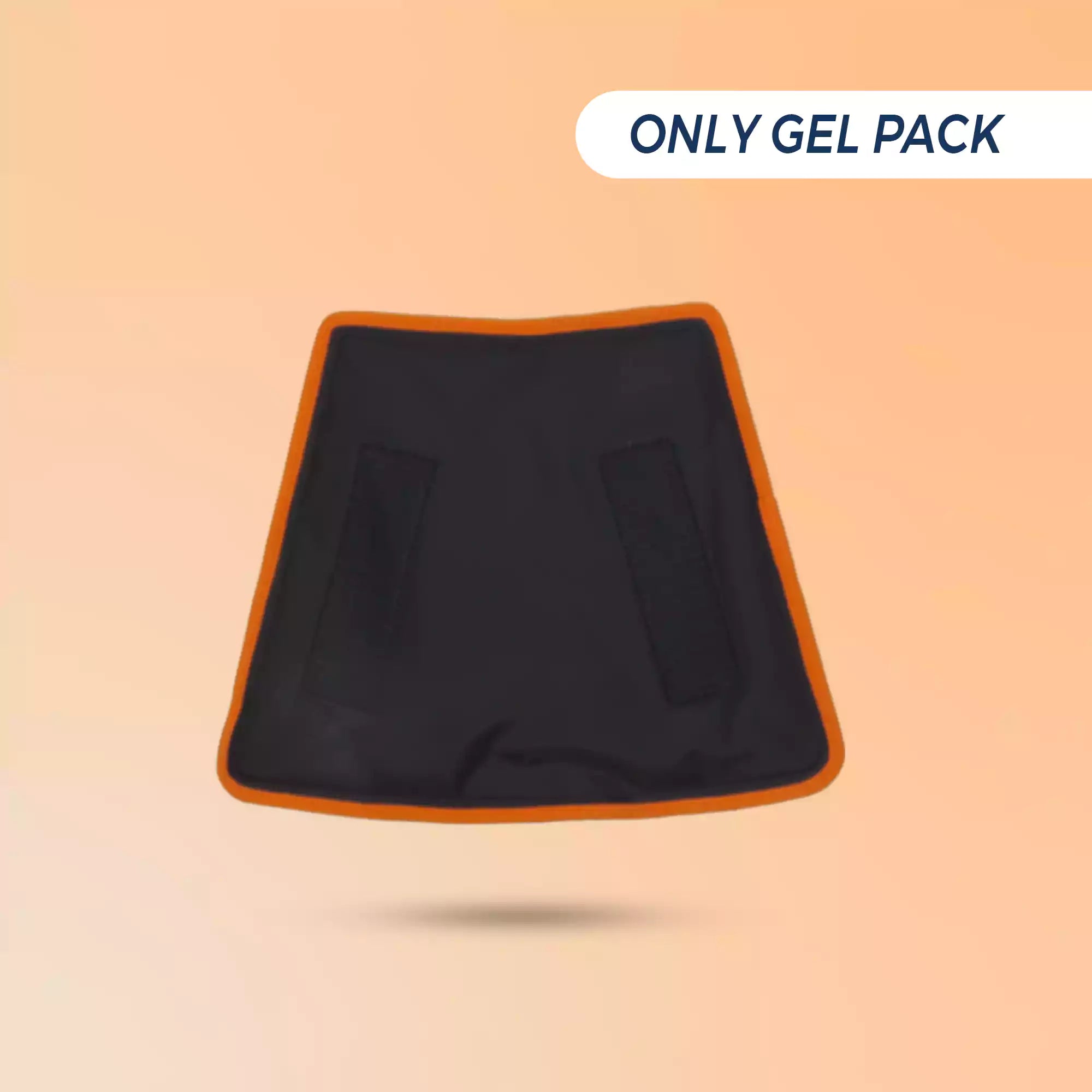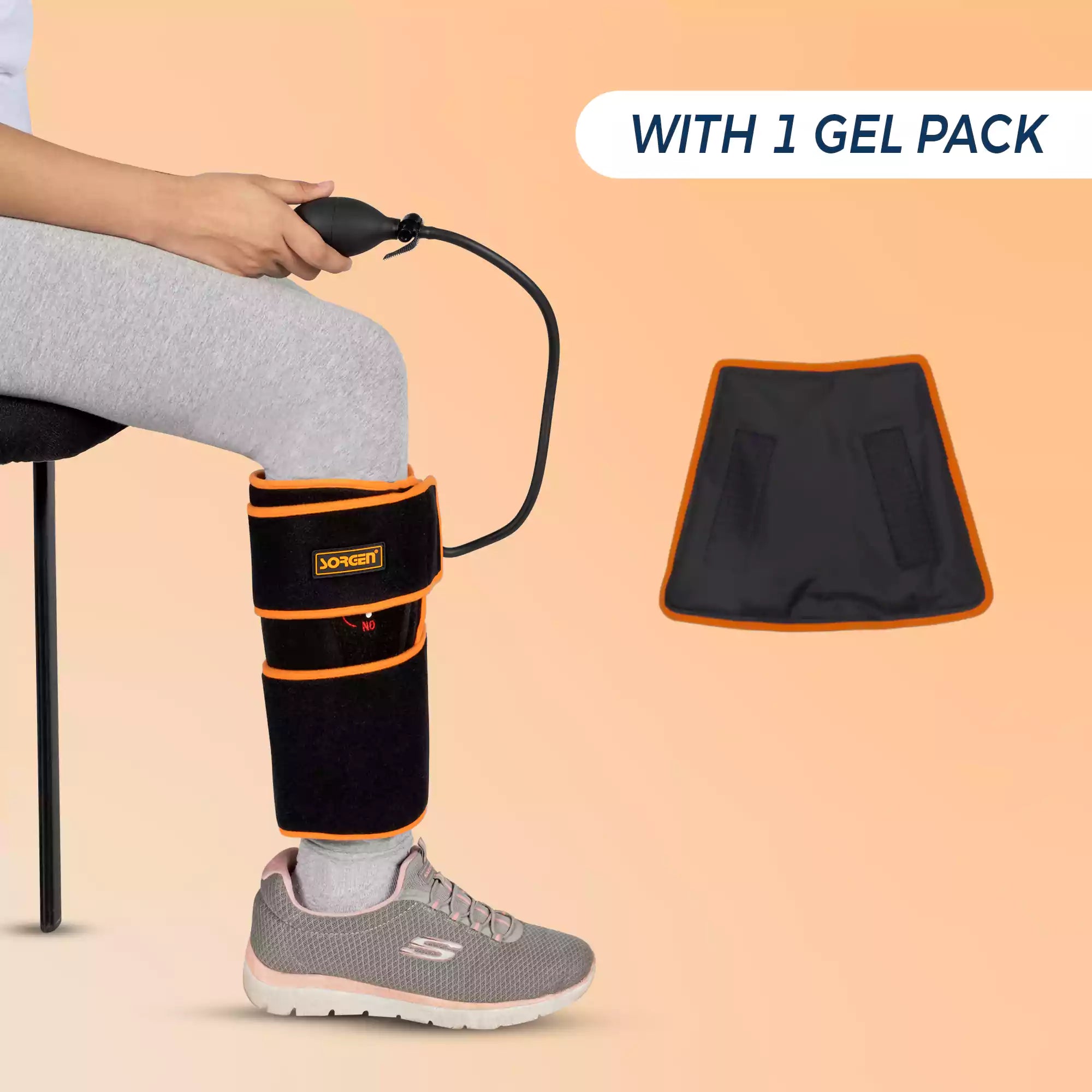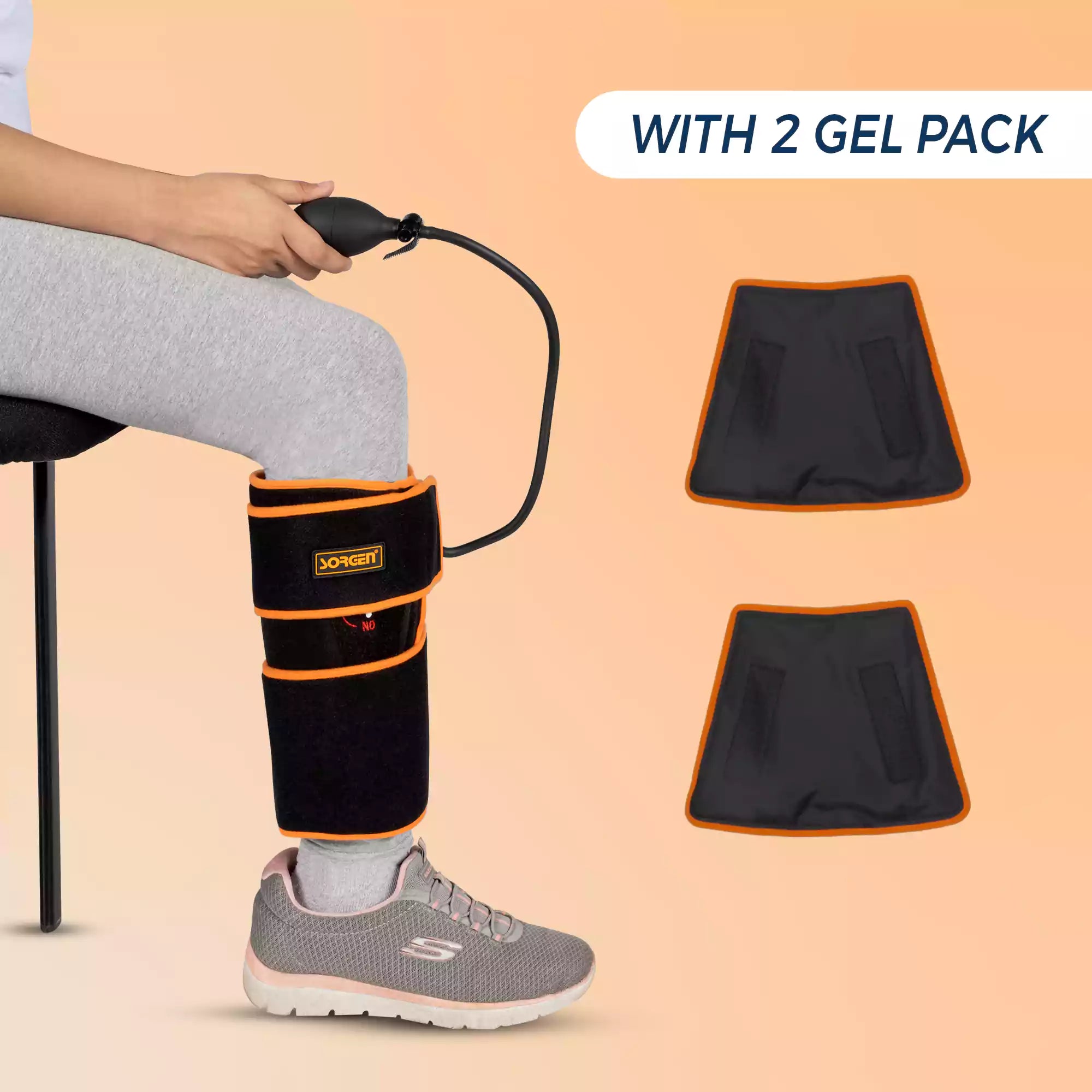 Sorgen® Cold Compression Calf Wrap
Rs. 3,150.00
Rs. 3,500.00
Sale
Experience fast relief from calf pain and swelling with the Sorgen Cold Compression Calf Wrap. Custom fit and targeted cold therapy for maximum effectiveness. Order now and get back on your feet
Colour:

Black with Blue Piping
Type:

Compression Therapy with Cold Therapy
Compression Level:

Cold Compression
Style:

Inner Gel Pack + Outer Compression Wrap with Velcro and Pump Bulb
Fabric:

Outer wrap: Nylon and velvet; Inner gel pack: PVC and Nylon
Helps in:
Accelerated Recovery
Anatomic Coverage
Relieves Pain
Deeper Penetration
Lessens Inflammation
Targeted Compression
Recommended For:
Shin Splints
Calf Pain
Calf Strain
Tibialis Tendinopathy
💡Enjoy free shipping on all orders within the India.
📤 Orders are dispatched with Same Day (before 4.PM)
🚚 Same Day Delivery available in Mumbai MMR Region (at additional cost of Rs. 199/-). More details at checkout!
For expedite shipping and more queries, please contact us on 09321102110 or send us a mail at support@sorgen.co
It's okay to change your mind😊 This product qualifies for an exchange or return within 3 days of delivery. We offer a free pickup from your pin code.
Share this product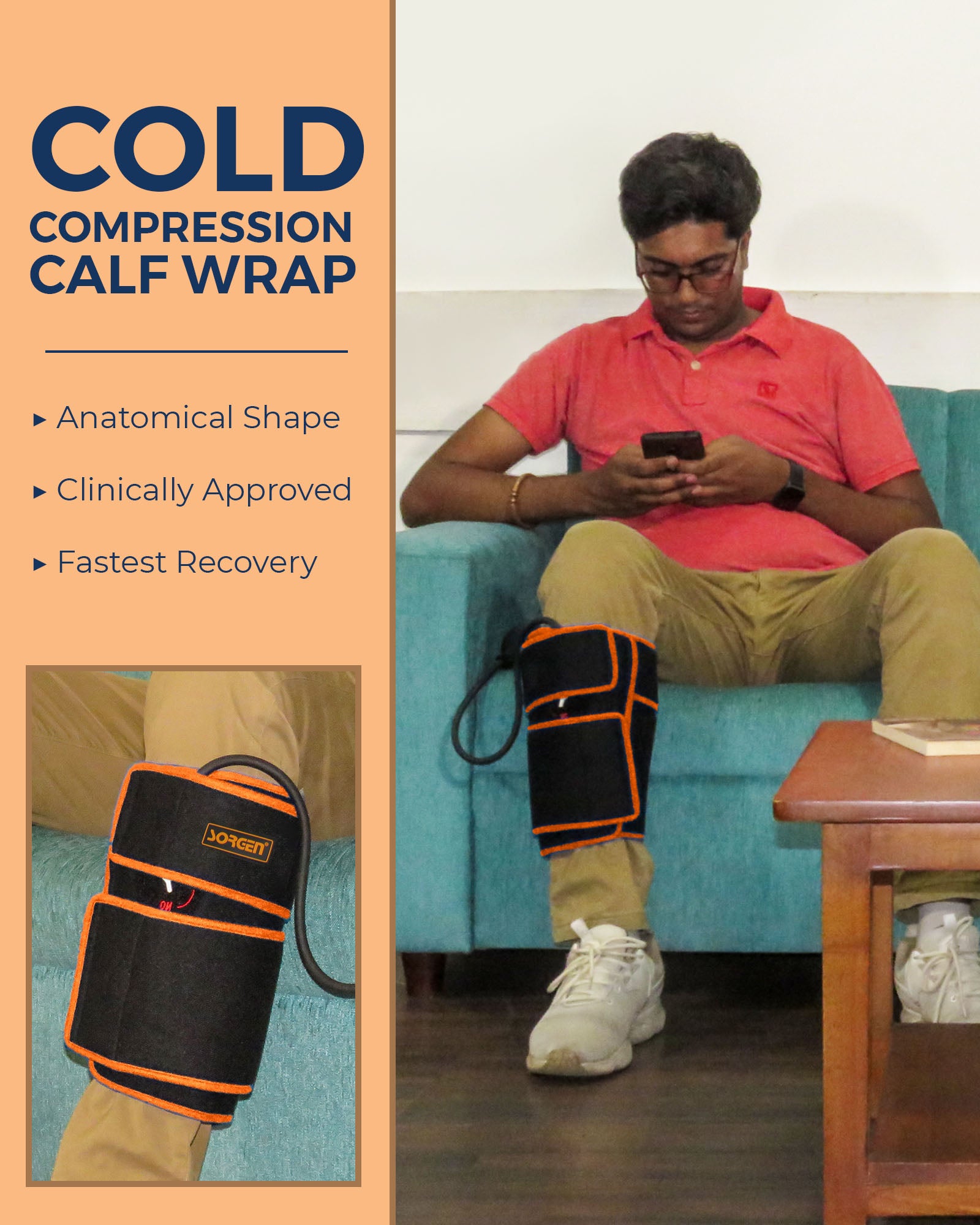 Relief With Cold Compression Calf Wrap
Increased leg pain can be difficult to manage. Sorgen's cold compression calf wrap provides a soothing relief in the calf's muscular region. The treatment through the wrap uses the cryotherapy technique to control inflammation and the rush of blood flow in the pain area. Applying ice packs in the calf region can get messy, so it is best to use a cold compression wrap. The wrap for calf strain not only provides cold therapy but also regulates compression for faster recovery from painful conditions.
The wrap offers a unique set of features that gives it an edge over regular compression wraps. The leakproof gel pack is easy to use and reusable, making it convenient and long-lasting.
#Knowyourproduct
Cold Compression To The Rescue
When muscles inflame, the go-to treatment suggested by the experts is the R.I.C.E. treatment (Rest, Ice, Compression, and Elevation). Sorgen's compression wrap offers two of these together, i.e., ice and compression.
Cold compression is known as one of the best ways to treat inflammation in the muscles. There have been studies at the Kreiskrankenhaus Bopfingen, Germany, that proves the same. Sorgen cold compression knee wrap adopts this combination principle which shall be immensely useful for calf strain, calf muscle soreness, shin splints, minor wear and tear of tissues and ligaments, and after sport-related injuries.
Features That Stand Out
Easy Recovery With Sorgen Wrap
The unique combination of cold therapy and compression gives faster relief from the pain in the calves.
Ultra Premium And Durable
The use of neoprene quality in the Sorgen calf compression bandage makes it easy to wear around the calf and comfortable. Further, the ice gel pack that comes with the wrap is reusable and also puncture-free.
Compression At The Pain Point
The detachable air pump for regulated compression makes it easier for the user to provide the required amount of pressure in the pain area. Further, the anatomically designed product provides pressure exactly where needed.
Reduces Swelling
The Sorgen calf muscle compression wrap is highly beneficial for people who have an active lifestyle. It combines the dual action of cold and compression for diminishing swelling and muscle soreness in the calf region.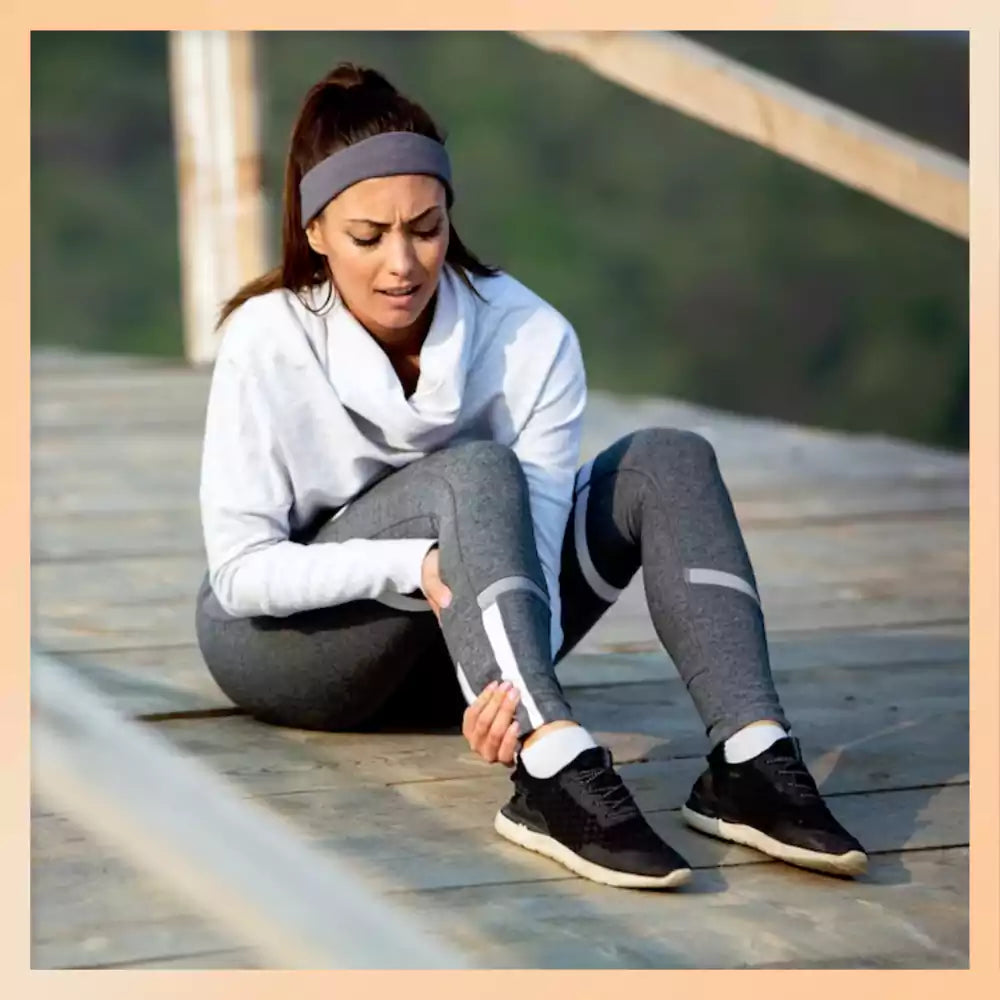 Treats Calf Cramps
The cold calf compression wrap is known for its unique action on calf cramps. Take care of painful cramps with regular cold compression therapy with Sorgen's wraps.
Manages Torn Meniscus And ACL
TTorn meniscus and ACL can be handled with calf wraps. The penetrative effects and sufficient contact time of the cold pack offer relief in pain from these conditions.
Frequently Asked Questions
Wearing Sorgen's calf support wrap can help improve blood circulation and reduce soreness.
Cold compression calf wraps should be worn when the calf muscle has undergone overexertion. Regular use of 20-25 mins every day can result in noticeable relief in pain.
The fit should be tighter than general socks, but it shouldn't be uncomfortably painful.
Worth the money
Good quality product, very useful
Good
This is the best calf compression product I have used so far but the combination with ice makes it perfect for soreness.
Superb for cramps
Calf cold compression work instantly on crapms, never knew something like this ever existed. Impressed.
Nice for marathons
Immediate calf cold compressions helps me with my cramps after my run, amazing product.
Cold for longer durations
The product wraps around my calf very perfectly and remains cold for very long times. Worth buying.