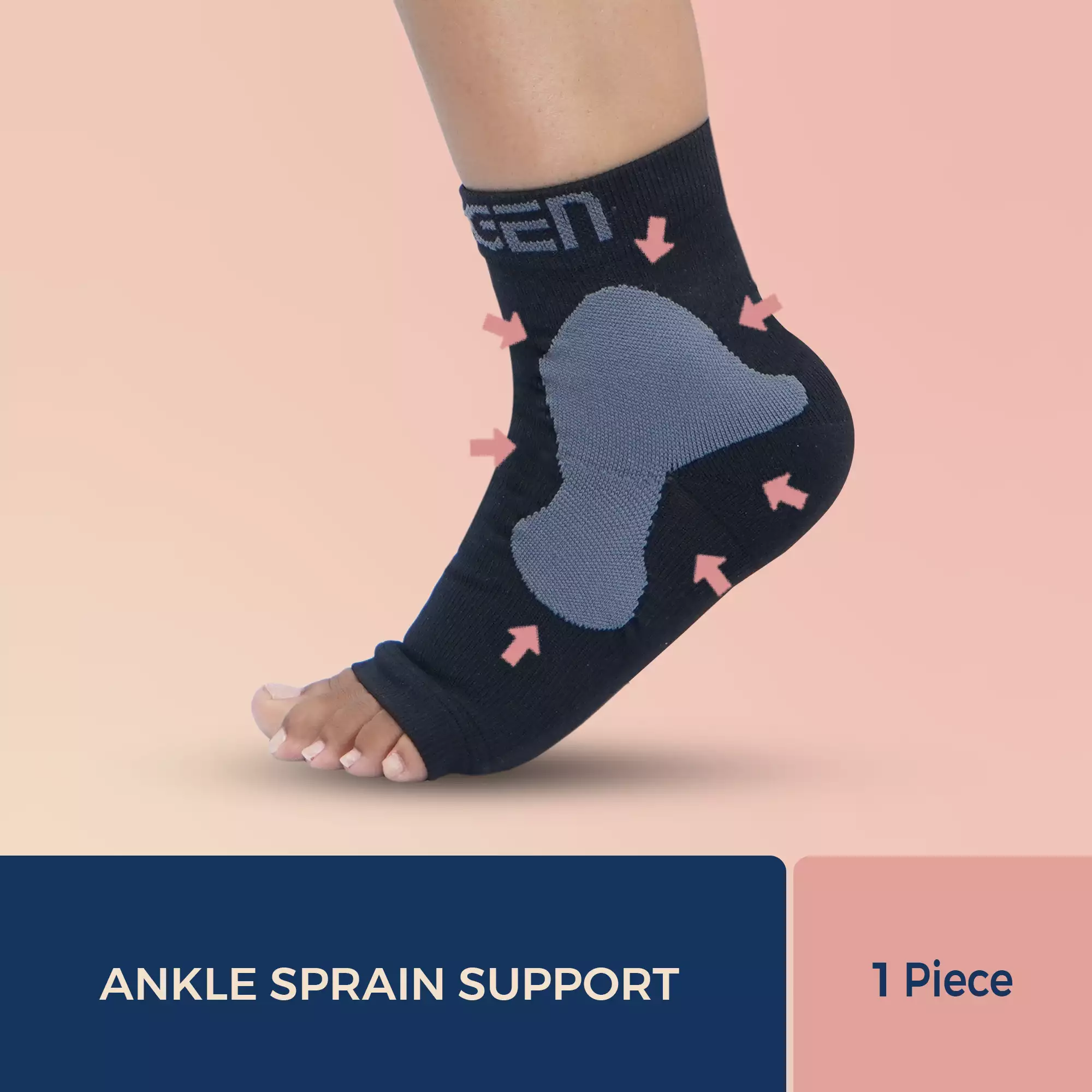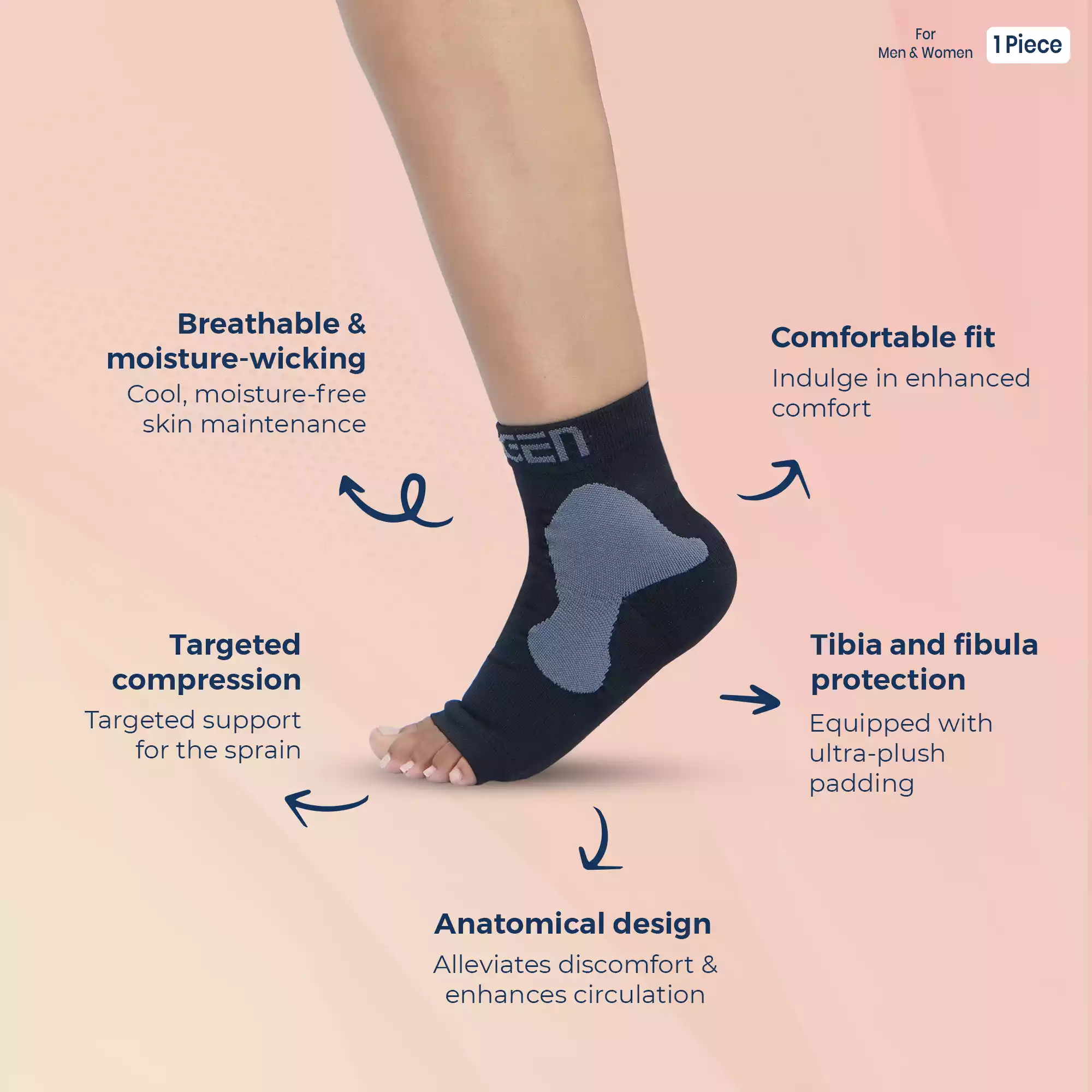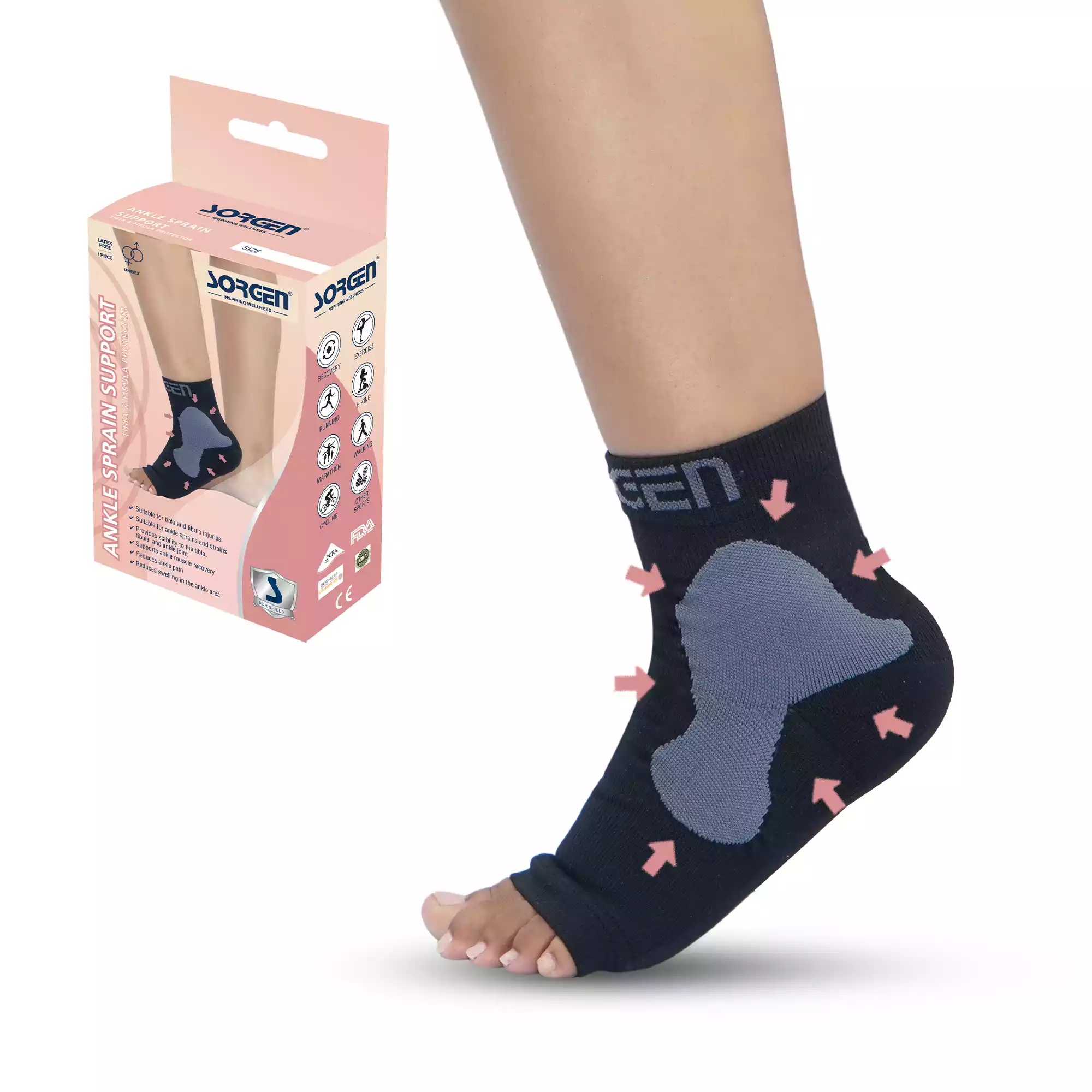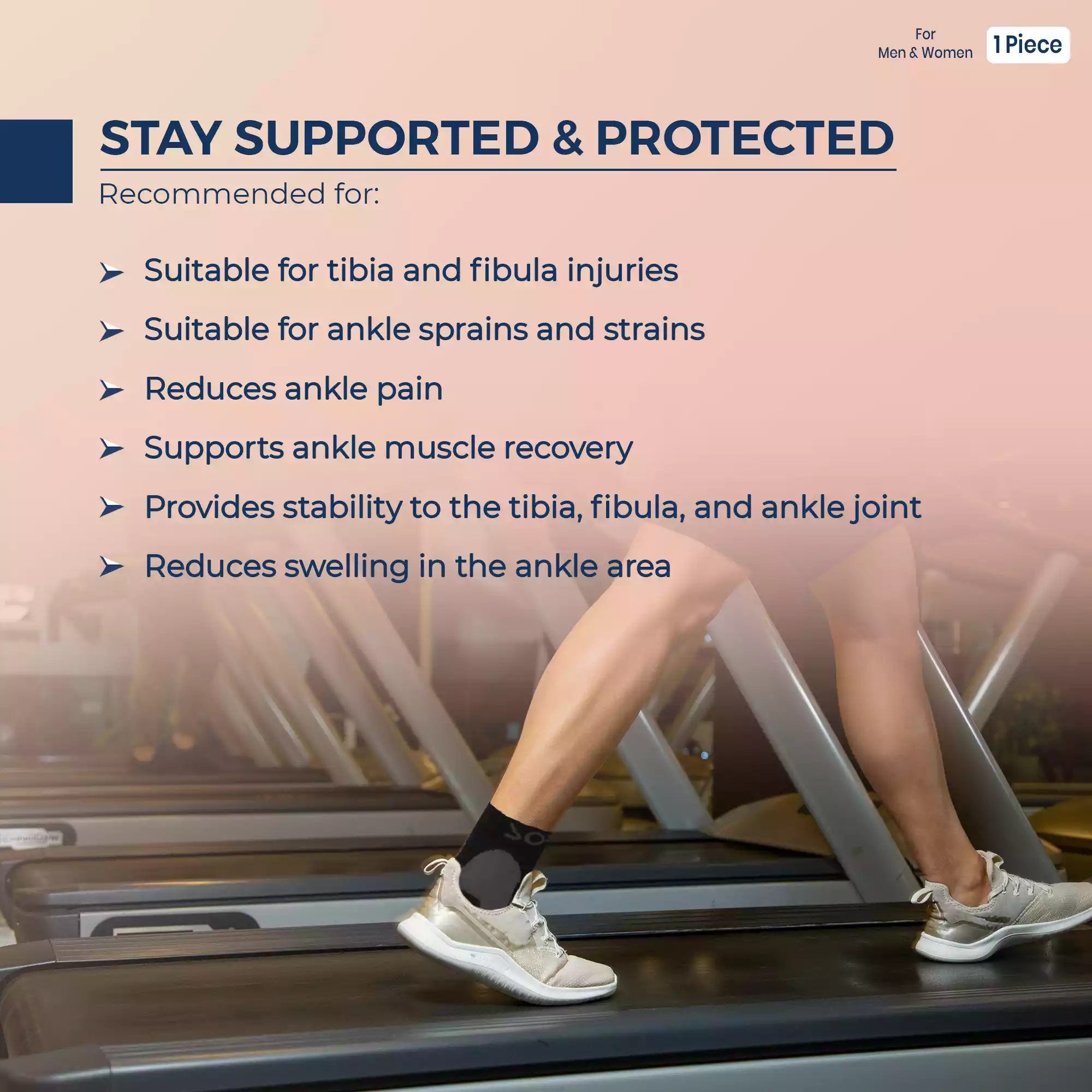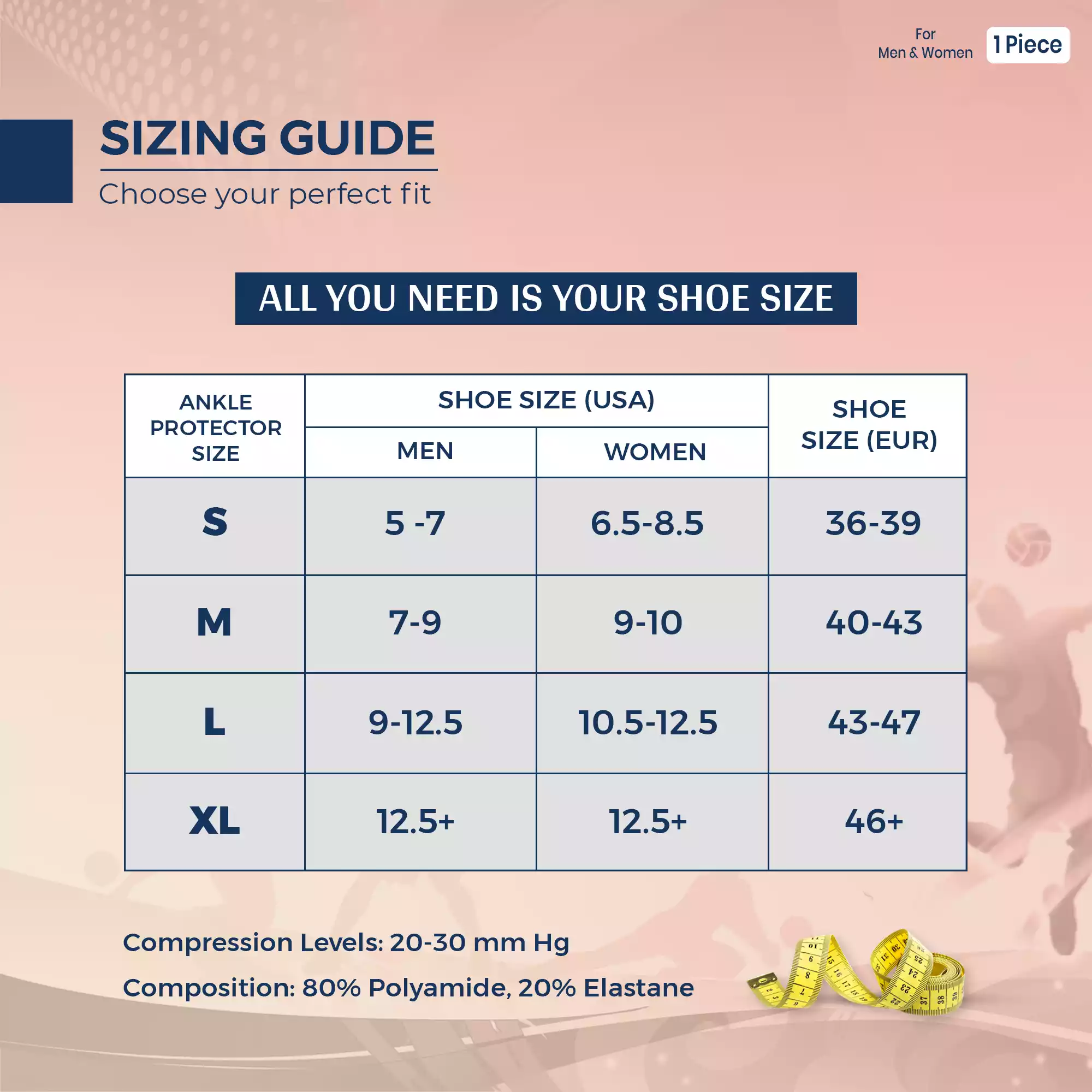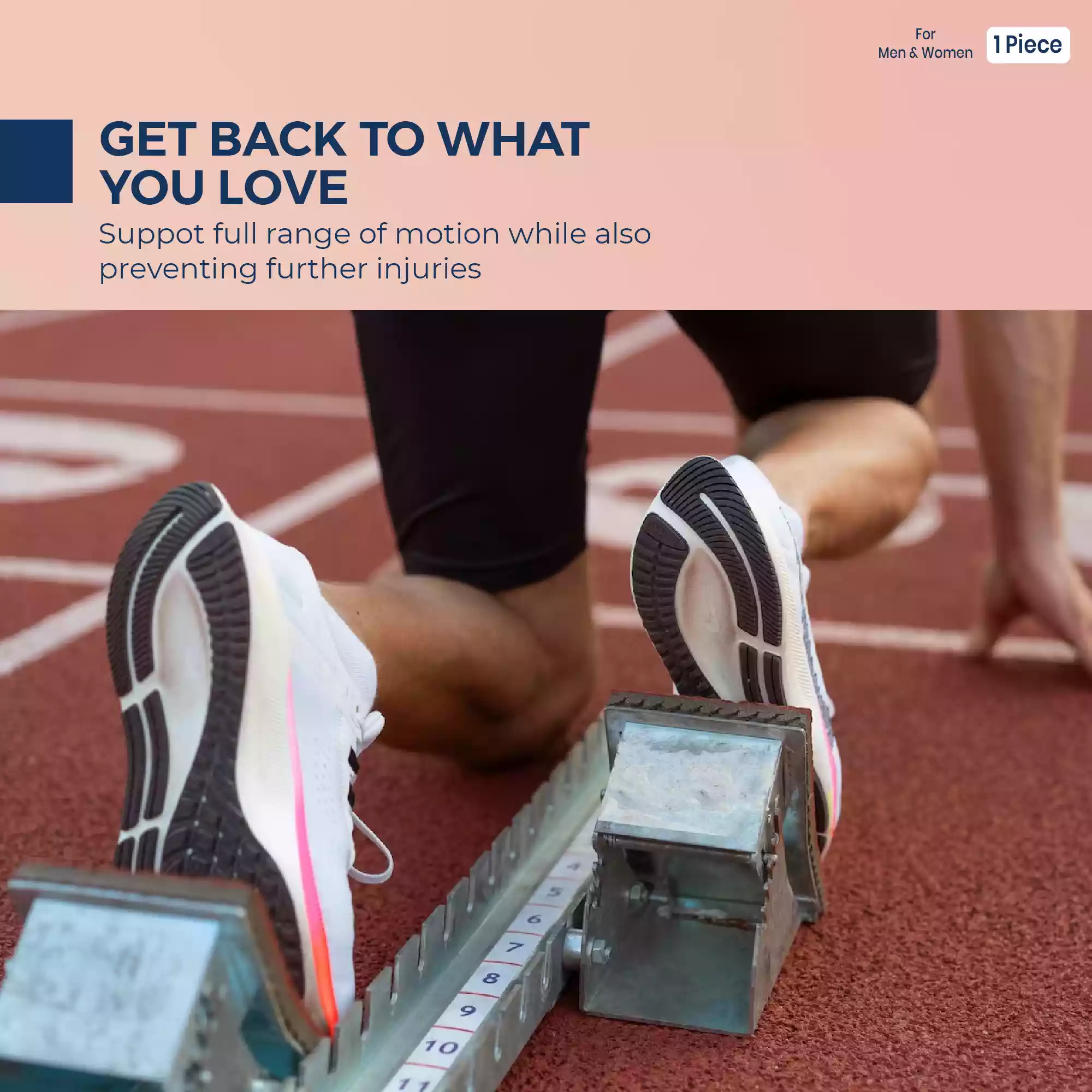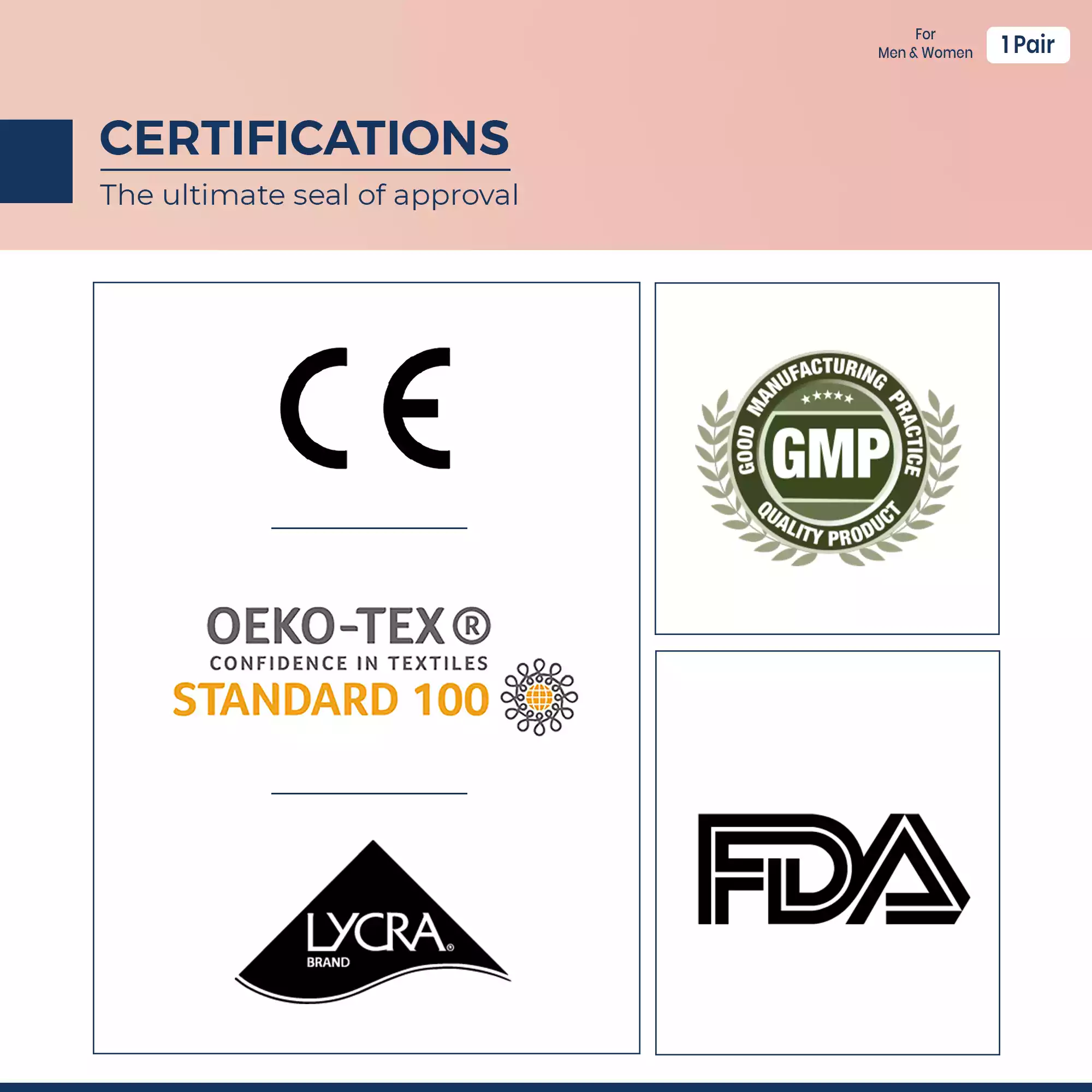 Sorgen® Sprain Support | Tibia & Fibula Protector
20-30 mm Hg
Rs. 899.00
Rs. 1,250.00
Sale
The Sorgen® Sprain Support is a specialized product designed to provide support and protection for individuals with tibia and fibula sprains. Crafted with premium materials, this support sleeve offers a comfortable and secure fit. Its unique design targets the affected area, providing stability and compression to promote healing and prevent further injury. The sleeve's construction minimizes movement and reduces strain on the injured bones, allowing individuals to confidently engage in daily activities while protecting their tibia and fibula.
Suitable for tibia and fibula injuries: Sorgen Ankle Sprain Support is specially designed to provide optimal support and aid in the recovery process for tibia and fibula injuries, ensuring maximum comfort and stability during the healing process.
Suitable for ankle sprains and strains: Whether you've suffered from a mild sprain or a more severe strain, our Sprain Support is here to assist you. It offers targeted compression and stability to alleviate pain and promote faster healing, allowing you to get back on your feet in no time.
Reduces ankle pain: Say goodbye to discomfort! Our Sprain Support effectively reduces ankle pain by providing gentle yet firm compression to the affected area, easing the strain on muscles and ligaments.
Supports ankle muscle recovery: Designed with your recovery in mind, our Sprain Support aids in the rehabilitation process by offering support and stability to the ankle muscles. It facilitates faster healing, allowing you to regain strength and mobility. It is suitable for recovery, exercise, running, hiking, marathons, walking, cycling, and many other sports.
Provides stability to the tibia, fibula, and ankle joint: With its innovative design, the Sorgen Sprain Support ensures stability for the tibia, fibula, and ankle joint, minimizing the risk of further injuries and promoting safe movement.
Ankle Sprain Support offers targeted compression with a compression level of 20-30 mmHg. This helps reduce swelling, inflammation, and ankle pain, promoting a speedy recovery. Composed of 85% Polyamide and 25% Elastane, it offers durability, flexibility, and a comfortable fit, ensuring a speedy recovery and long-lasting support.
Pack Contents: Each purchase includes 1 Pcs of the Sorgen Sprain Support, allowing you to experience the benefits firsthand. Available in various sizes: S, M, L, XL
Unisex: Suitable for both men and women
Benefits:
Heel Ache
Ankle Pain
Plantar Fasciitis
Achilles Tendonitis
Helps in:
Relieves Heel Pain
Relieves Ankle Pain
Helps In Recovery
Relieves Plantar Fasciitis
Reduces Swelling
Relieves Achilles Tendonitis
💡Enjoy free shipping on all orders within the India.
📤 Orders are dispatched with Same Day (before 4.PM)
🚚 Same Day Delivery available in Mumbai MMR Region (at additional cost of Rs. 199/-). More details at checkout!
For expedite shipping and more queries, please contact us on 09321102110 or send us a mail at support@sorgen.co
It's okay to change your mind😊 This product qualifies for an exchange or return within 3 days of delivery. We offer a free pickup from your pin code.
The Sorgen Compression Ankle Protector Sleeve for plantar fasciitis should be worn securely, but not too tightly.
Clean the sleeve by washing it by hand with a mild detergent and allow it to air dry. Do not use bleach, fabric softeners, iron, or dry clean.
Share this product
Sports and Fitness are the two trending words that are inspiring people in today's time and age. Athletics is not just restricted to sports persons and nowadays is practiced by the common man for his physical and mental well-being. But in any case, the body needs the proper care to enjoy the benefits of a rigorous fitness routine. Fear, not folks, Sorgen shall help nurture the muscles, ligaments, and joints of your leg region with its range of products that includes dedicated sleeves for the specific segments of your lower limbs.
#Knowyourproduct
Scientifically Explained
Life is a busy game for most of us. Walking, running, and for some jumping around is a daily event. Amidst such activities, the tender ankles are exposed to a lot of strain leading to pain, swelling in the feet, or sometimes sudden sprain. The Sorgen Ankle protector is a good choice to subside excruciating pain in the ankle region and shall support you to continue with the daily activities and keep moving around in the game of life safely and securely.
More Benefits With Sorgen
To Comfort The Ankle
Sorgen Ankle Protector that can be easily relied upon in case of severe pain in the ankle and the adjoining region, which affect your daily chores by hampering the physical activities. The sole purpose of this product is to serve your feet until relief.
Unisex And Versatile
You can wear your Sorgen ankle sleeve while going to the gym, running, marathons, hiking, cycling, and brisk walking in the park! Its versatility suits every activity.
Comfortable Design
The slip-on design of the Sorgen compression sleeve is ideal. It has defined cuts, ribbed bands and compression welt for overall support
Relief From Plantar Fasciitis
Plantar fasciitis is an inflammatory condition of the tissue that connects the heel to the foot Sorgen ankle protector helps by subsiding the excruciating pain that develops, especially in the mornings.
Diminish Heel Pain
Heel pain makes it very difficult to walk as placing the foot down on the ground is painful. But our ankle protector shall wrap around to subside the pain and help in heel movement and render comfortable walking.
Reinstate Routine Footworks
Severe ankle conditions can affect the leg in general and hamper the walking and running activity. In such a scenario, Sorgen ankle protector shall do magic and restore the routine activities of the leg.
Remarkable
greatly reducing my pain and aiding in recovery
Outstanding
it helps me manage my pain effectively.
Trustworthy
It provides excellent support and alleviates my ankle pain.
Impressive
it provides the necessary support while being comfortable to wear
Exciting
This ankle protector is exactly what I've been searching for to aid in my ankle recovery.