Sorgen® Compression Ankle Sleeves
20-30 mm Hg
Rs. 1,118.00
Rs. 2,000.00
Sale
Get back to your active lifestyle with the Sorgen Compression Ankle Sleeve. Designed with your comfort in mind, this ankle sleeve provides targeted support for sprains, strains, and ankle pains. Made with breathable, moisture-wicking fabric, it will keep you cool and dry during any activity. The unique compression design helps to improve blood flow, reducing swelling and promoting faster recovery.
Colour: Black with some parts red and white stripes
Compression Level: Graduated Compression (20-30 mmHg)
Style: Open Toe.
Fabric: 75% Polyamide +25% Elastane
Box Contains: One Pair of Ankle Sleeves
Uses: Plantar Fasciitis, Achilles tendinitis, and Sprains. Running, Hiking, Trekking, Marathoning, Playing Sports, Dancing, Exercising, and Cycling.
Features: Breathable and Skin Friendly Fabric, Open Foot Style, Unisex, Graduated Compression, Comfortable Welt, Tight Grip at Ends for Easy Usability.
Benefits: Relieves Inflammation, Reduces Swelling, Targeted Compression for accelerated recovery, Reduces Heel Pain, and Supports Muscles for Long Hours.
Sizes Available: Small, Medium, Large, X-large
Benefits:
Reduces Heel Pain
Reduces Feet Swelling
Plantar Fasciitis
Achilles tendinitis
Helps in:
Relieves Heel Pain
Relieves Foot Pain
Helps In Recovery
Soothes Ankle Pain
Reduces Swelling
Improves Stamina
💡Enjoy free shipping on all orders within the India.
📤 Orders are dispatched with Same Day (before 4.PM)
🚚 Same Day Delivery available in Mumbai MMR Region (at additional cost of Rs. 199/-). More details at checkout!
For expedite shipping and more queries, please contact us on 09321102110 or send us a mail at support@sorgen.co
It's okay to change your mind😊 This product qualifies for an exchange or return within 3 days of delivery. We offer a free pickup from your pin code.
The Sorgen Compression Ankle Sleeve should be worn snugly but not too tight.
It is recommended to wear the sleeve during physical activity or when experiencing discomfort.
The sleeve is made of breathable, moisture-wicking fabric, so it should be washed after each use to keep it clean and odor-free.
Hand wash the sleeve with mild detergent, and air dry it. Avoid using bleach or fabric softeners, and do not iron or dry clean.
Share this product
Sports and fitness are two of the most popular trending topics that are inspiring people in today's age. Athletics is not just restricted to sports persons and is now practiced by the common man for physical and mental well-being. However, the body needs proper care to enjoy the benefits of a rigorous fitness routine.
Sorgen products are designed to help nurture the muscles, ligaments, and joints of your lower limbs with dedicated sleeves for each segment.

#Knowyourproduct
Sorgen Compression Ankle Sleeves
Sorgen ankle sleeves are designed to provide maximum comfort and support for your ankles so you can keep doing the things you love without worrying about pain or swelling in your feet. Whether you're an athlete who's constantly on the move or just someone who likes to walk or run for exercise, Sorgen ankle sleeves will help you stay safe and secure while you're out and about.

Functional-Friendly Features:
Premium Quality Comfort
The slip-on design of the Sorgen compression sleeve and its superior fabric makes it breathable and easy to wear. Additionally, the open-toe design prevents blisters making it ideal for everyday use
Reinforced Heel And Toe
The intelligent garment design can secure your calves for long hours. The reinforced heel and toe area and the high grade make the calf compression sleeves durable.
Scientifically Designed
It has defined cuts, ribbed bands, and compression welt for overall foot protection and support. Further, The ergonomic heel design makes the sleeves anti-skit.
Uses Of Ankle Sleeves:
Ankle Sleeves For Injuries
Injuries like Plantar Fasciitis and Achilles tendinitis needs proper care for faster recovery. Sorgen's compression ankle wrap is the best fit to provide care and accelerate healing. The targeted compression feature helps reduce swelling due to any reason.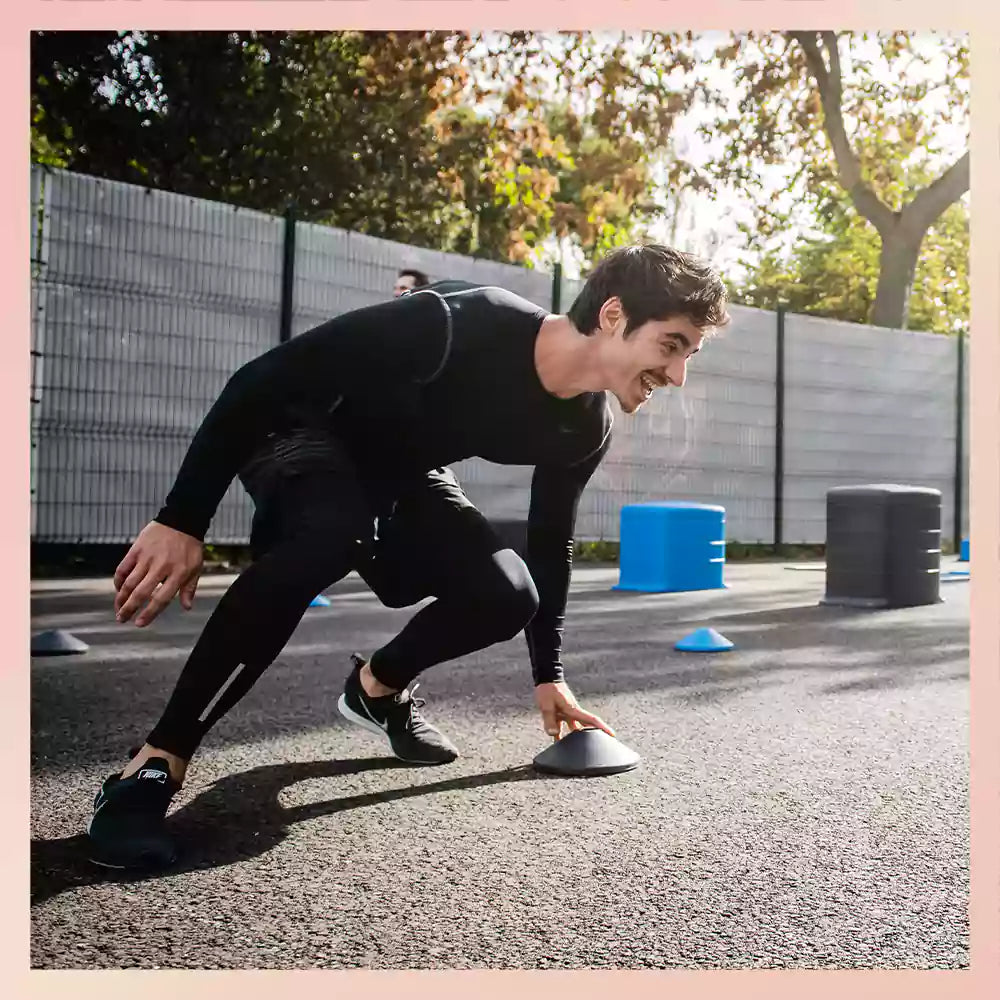 Ankle Sleeves For Active Lifestyle
Active people can strain or exert pressure on their ankle or heel. Extensive pressure can lead to accidental injuries. So, a Sorgen ankle sleeve will help you continue your daily activities safely and se
Reduces Heel Pain And Swelling
The Sorgen compression ankle sleeve works best to reduce heel pain, ankle sprain and swelling. The compression helps to heel faster.
Frequently Asked Questions
Yes. Compression ankle sleeves with targeted compression help alleviate heel and/or ankle pain by providing external support to the tendons.
No. The compression ankle sleeve provides targeted compression to reduce swelling and/or pain. In the cold compression ankle wrap, it provides compression therapy along with cold therapy to penetrate deeper into the skin and help reduce inflammation.
You can wear the ankle sleeve for the active hours in a day which is anywhere between 8-12 hours.
Yes, you can easily wear the Sorgen compression ankle sleeve with any kind of footwear.
Very Good Product but costly
Fitting is very perfect & compression level is comfortable. Thanks Sorgen.
Perfect
Sorgen delivers quality once again.
Stellar
I'm a loyal customer now, thanks to this ankle sleeve!
Premium
Ankle support that never disappoints.
Marvelous
The fit is perfect, and it stays in place.