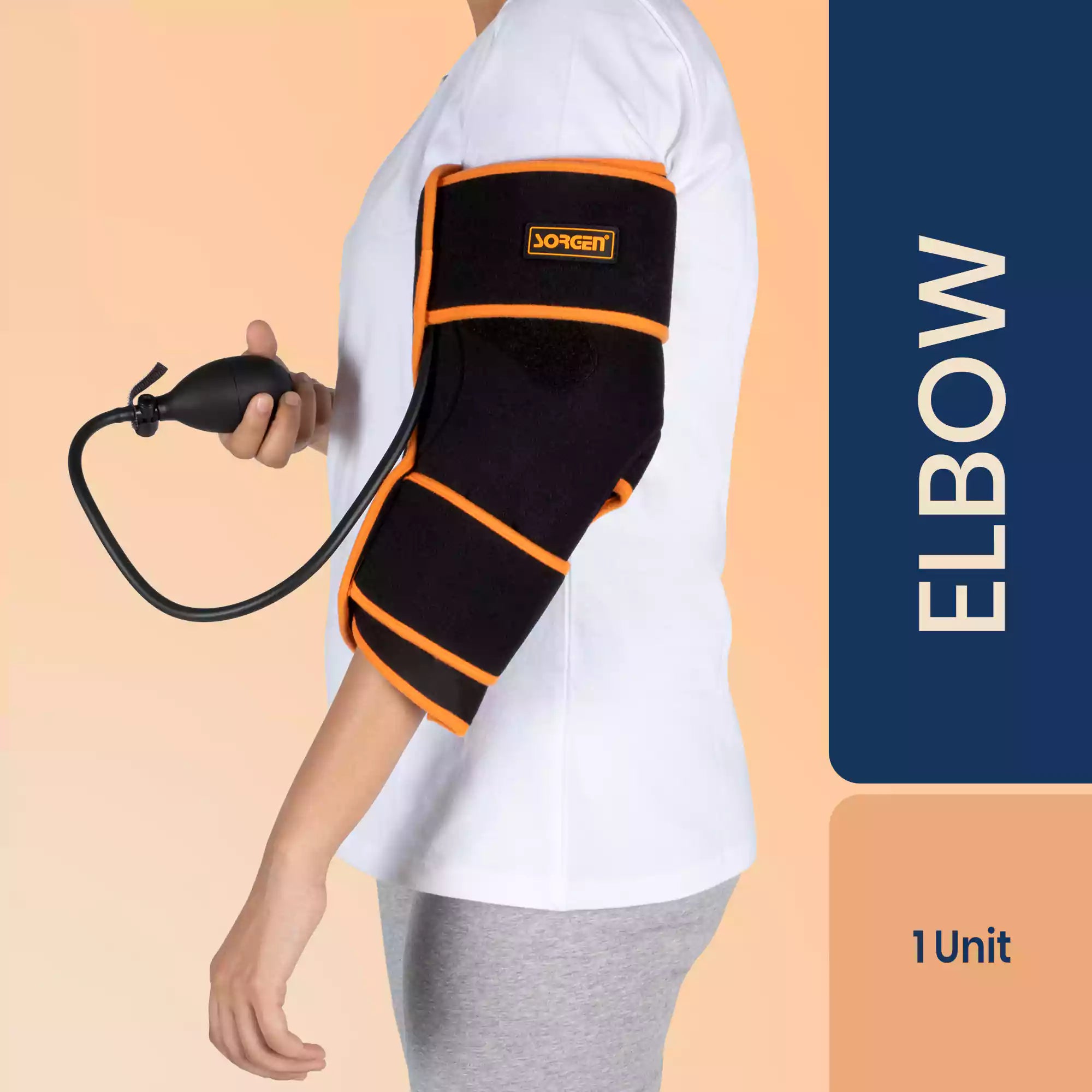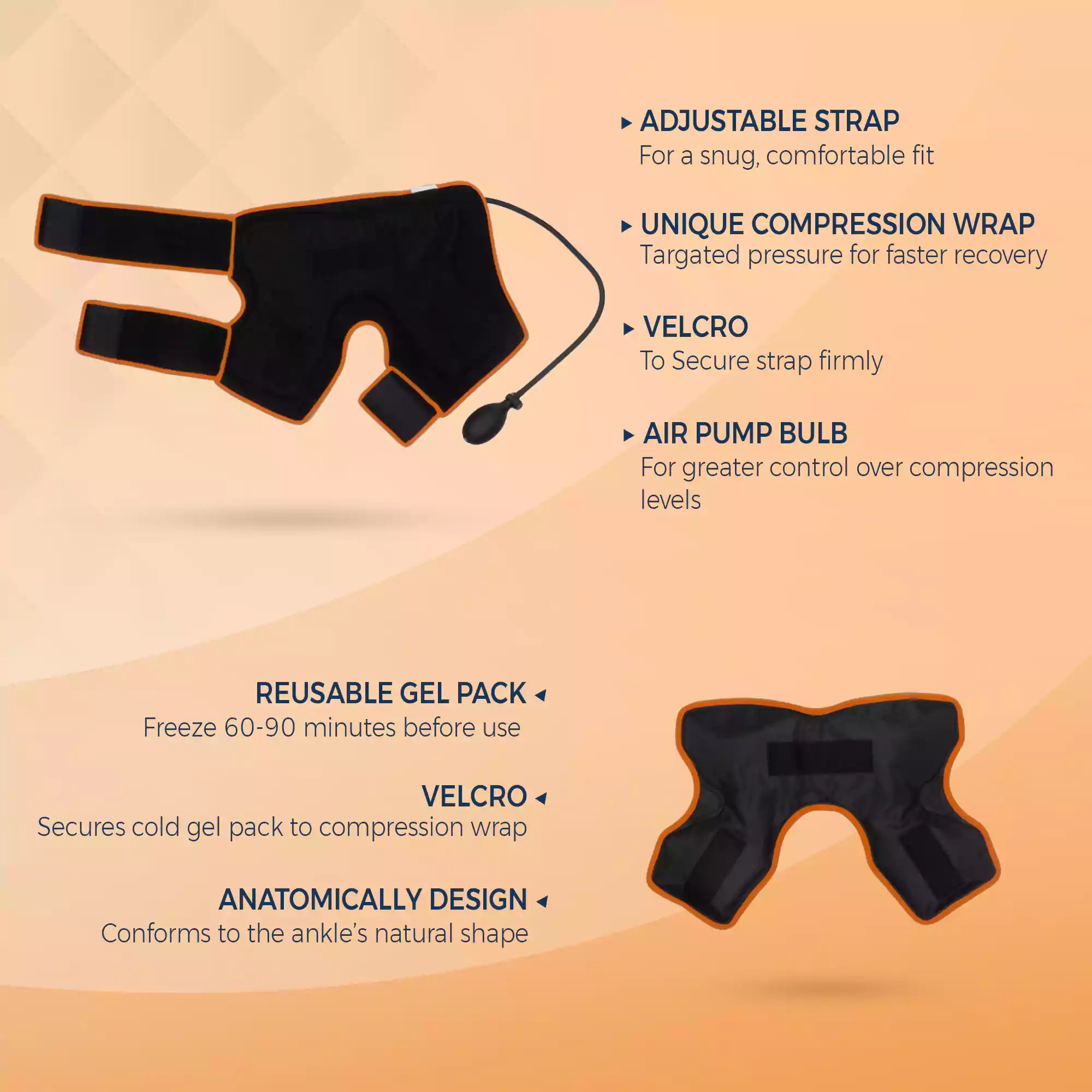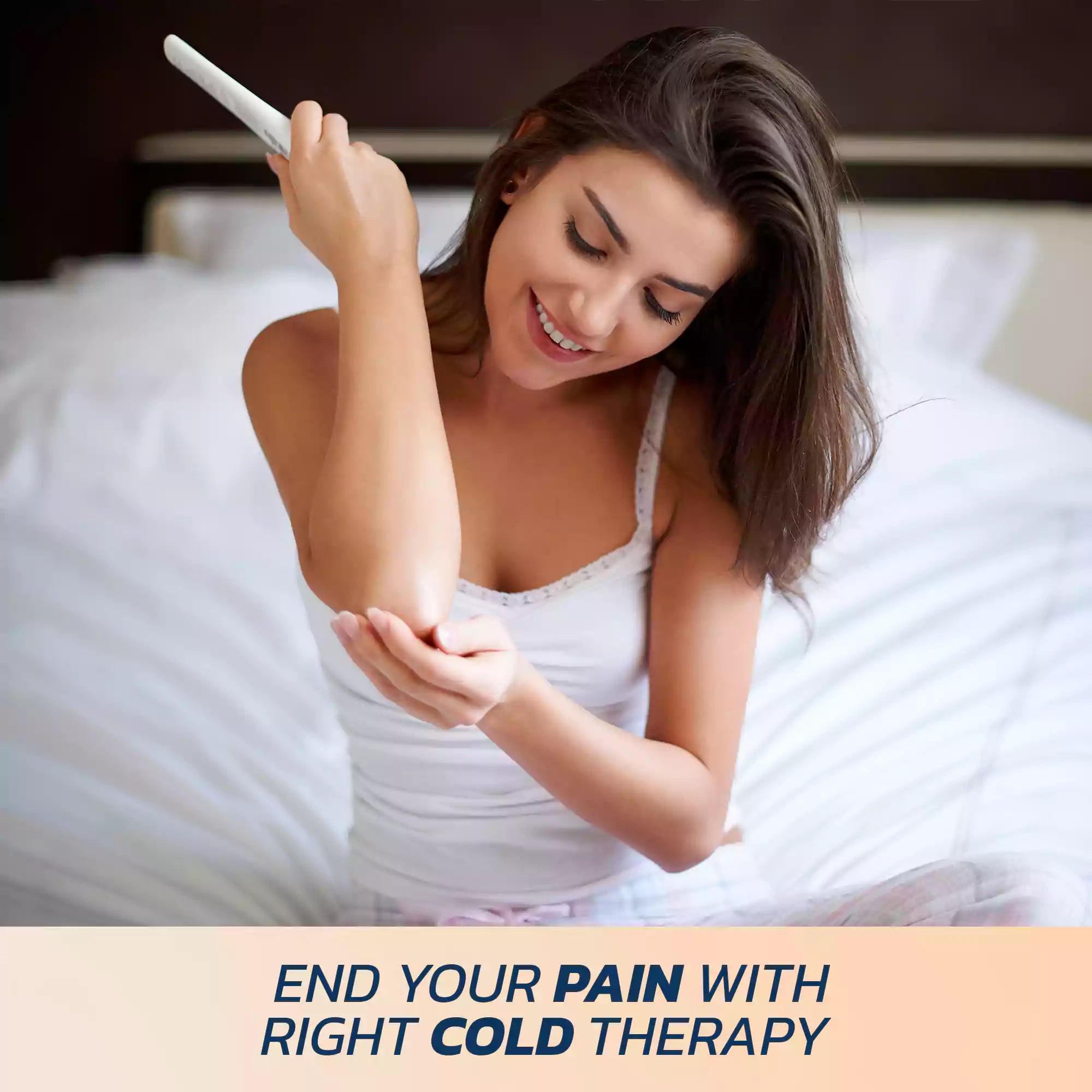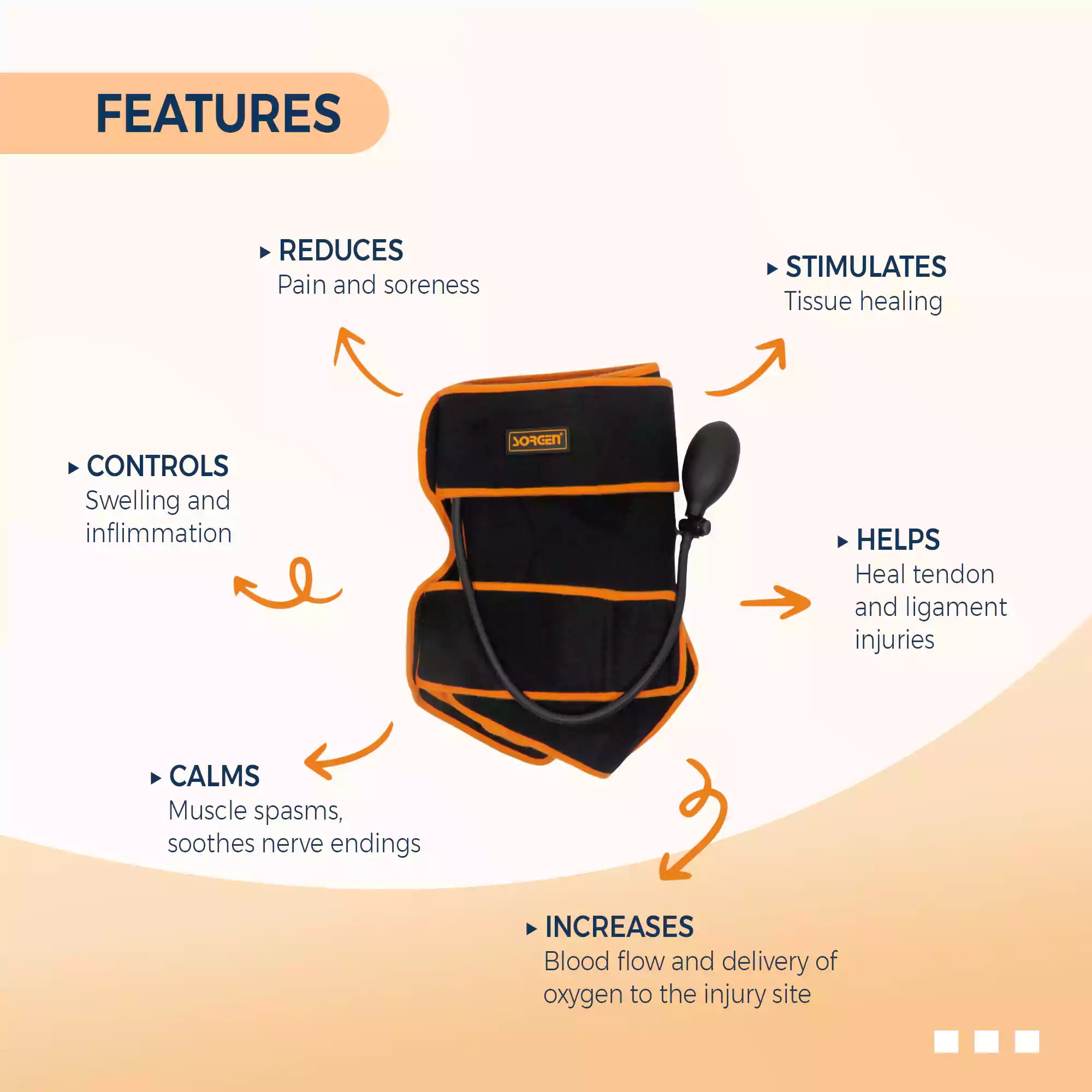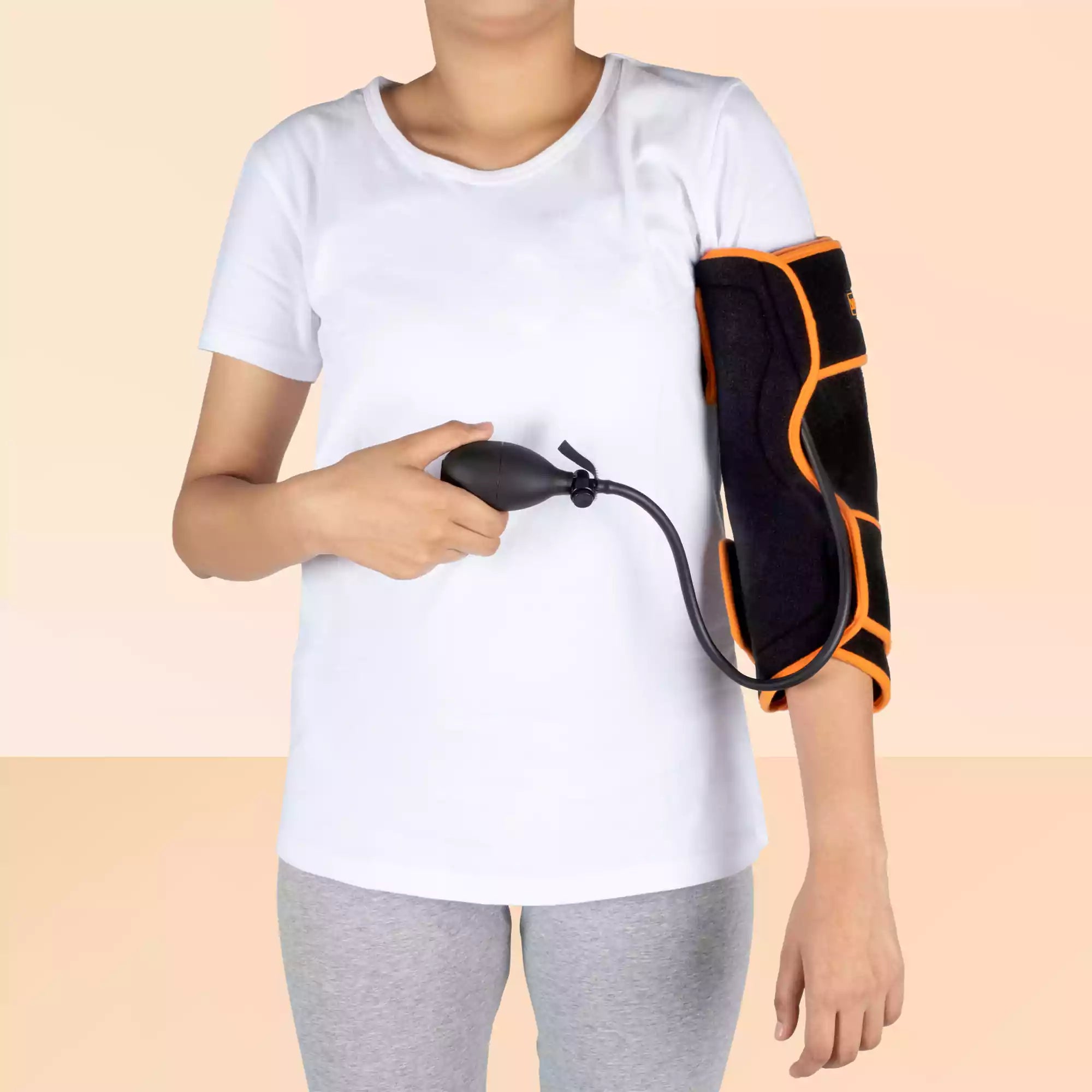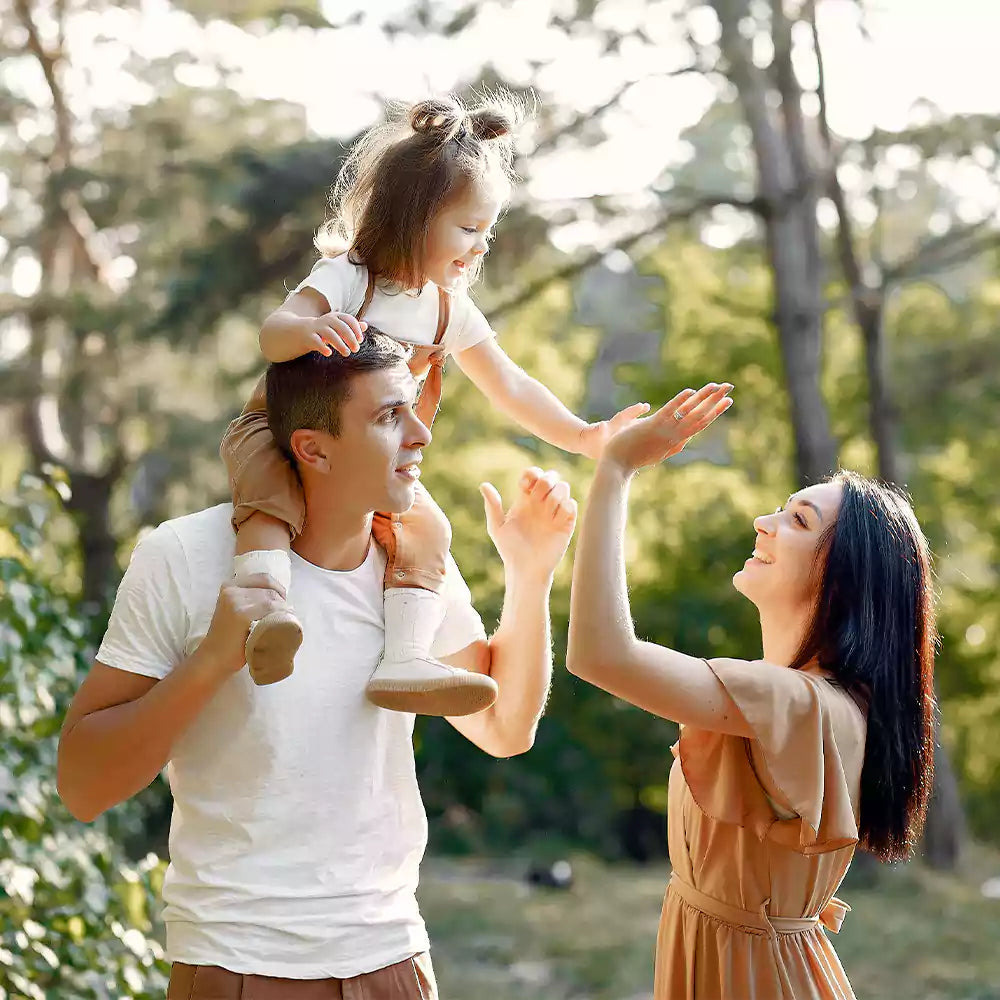 Sorgen® Cold Compression Elbow Wrap
Rs. 3,150.00
Rs. 3,500.00
Sale
Suffering from elbow pain? Get fast relief with Sorgen Cold Compression Elbow Wrap. Custom fit and targeted cold therapy for maximum effectiveness. Order now and regain mobility.
Colour:

Black with blue piping
Type:

Compression Therapy with Cold Therapy
Style:

Outer compression wrap with velco + inner cool gel pack
Fabric:

Outer wrap: Nylon and velvet; Inner gel pack : PVC and Nylon
Size:

Universal
Box Contains:

Compression elbow wrap brace with Velcro straps + 1 Gel Pack + Compression Pump Bulb
Uses:

Elbow Pain, Post Workout Recovery, Fractures, Overworked Fore Arm, Tennis Elbow..
Features:

Cold Therapy with Compression, Reusable Gel Packs, Durable Fabric for Multiple Uses, East to Adjust Velcro Straps, Pump Bulb for Adjustable Compression, Anatomically Scientific Designed.
Benefits: Relieves Inflammation, Therapeutic, Soothes Swelling, and Faster Recovery Due to Targeted Compression.
Helps in:
Accelerated Recovery
Anatomic Coverage
Relieves Pain
Deeper Penetration
Lessens Inflammation
Targeted Compression
Recommended For:
Elbow Pain
Post Workout Recovery
Overworked Forearm
Fractures
💡Enjoy free shipping on all orders within the India.
📤 Orders are dispatched with Same Day (before 4.PM)
🚚 Same Day Delivery available in Mumbai MMR Region (at additional cost of Rs. 199/-). More details at checkout!
For expedite shipping and more queries, please contact us on 09321102110 or send us a mail at support@sorgen.co
It's okay to change your mind😊 This product qualifies for an exchange or return within 3 days of delivery. We offer a free pickup from your pin code.
Share this product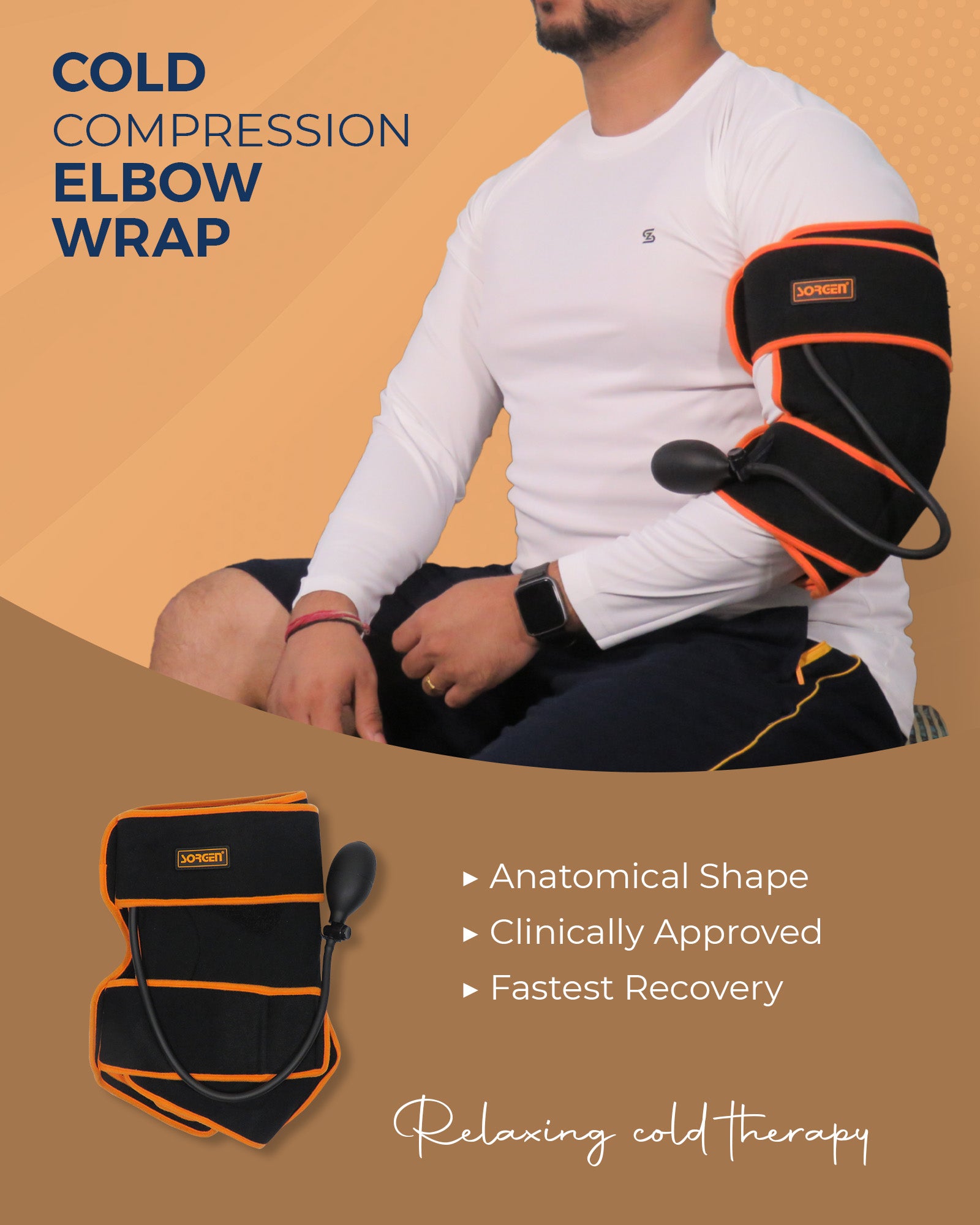 Relief With Sorgen Cold Compression Elbow Wrap
The Elbow is a tricky region to apply cold compression, Sorgen's distinct line of bandages for elbow pain is scientifically designed to heal inflammations in the elbow region and fit perfectly. Following scientific treatment techniques, the elbow compression wrap offers dual-action relief.
The unique features in the wrap make the recovery journey from painful inflammation faster and easier. With regulated compression, targeted compression, temperature-resistant superior fabric, and a leakproof ice gel pack say bye to elbow pain in a few days.
#Knowyourproduct
How Will Cold Compression Help?
Cold therapy, also known as cryotherapy, along with compression therapy is called cold compression. The technique is clinically approved for faster healing and better pain management. It has been found in studies that applying cold compression to inflamed muscles penetrates the cold therapy deeper than a traditional ice pack. In fact, the set treatment for a muscle injury – RICE, includes both an ice pack and compression. Cold temperatures arrest the sudden blood flow in the painful area.
Traditionally, applying ice packs to bruised joints was considered ideal, but the process is cumbersome and tacky. So, Sorgen has joined hands to render easy healing of the joints without much to do.
Features That Stand Out
Athlete's Friend
Runners, athletes, and fitness enthusiasts may experience burnout, causing a strain on their elbows often. The Sorgen cold compression elbow wrap provides relief with its combination therapy.
Detachable Compression Pump
The product has an attached pump which can be regulated to increase the pressure at the targeted site and enhance the healing process. The pressure is in your hands and can be controlled as per convenience.
Premium And Durable Quality
The premium quality neoprene makes the wrap highly comfortable to wear. Further, the leakproof ice gel pack provides long-lasting coldness to the target site.
Expert Recommended
This product is an expert's recommendation for an overworked forearm. It offers relief to an overworked forearm that eventually experiences various degrees of fatigue and strain.
Post Operative Care Support
An upper arm surgery or a shoulder operation might have some effects on the elbows. Sorgen's cold compression elbow wrap provides post-operative care.
Helpful In Wear And Tear
Wear and tear of tissues and muscles in the elbow area is common. Sorgen's product is scientifically designed to improve such conditions and relieve pain by applying cold compression.
Frequently Asked Questions
Yes. Compression support elbow tendons, which reduces tension and pressure, thus alleviating inflammation.
Apply the wrap for about 20-30 minutes every day for the best results.
Glad I bought this, really effective.
The elbow ice compression wrap really helped me get rid of my soreness and pain.
Comfortable product
A very comfortable to use product, coldness is maintained for long time periods.
Value for money
The product stays still wherever it is put, coldness is just appropriate, correct pressure. Value for money.
Easy to carry
My doctor recommended this for tennis elbow and since then I am associated with this brand. Not very bulky, easy to carry and stays cold for a long time.
Firm Grip
The wrap doesn't even come down even if I sleep while wearing it, the grip is very firm and effect is very perfect. Recommended.