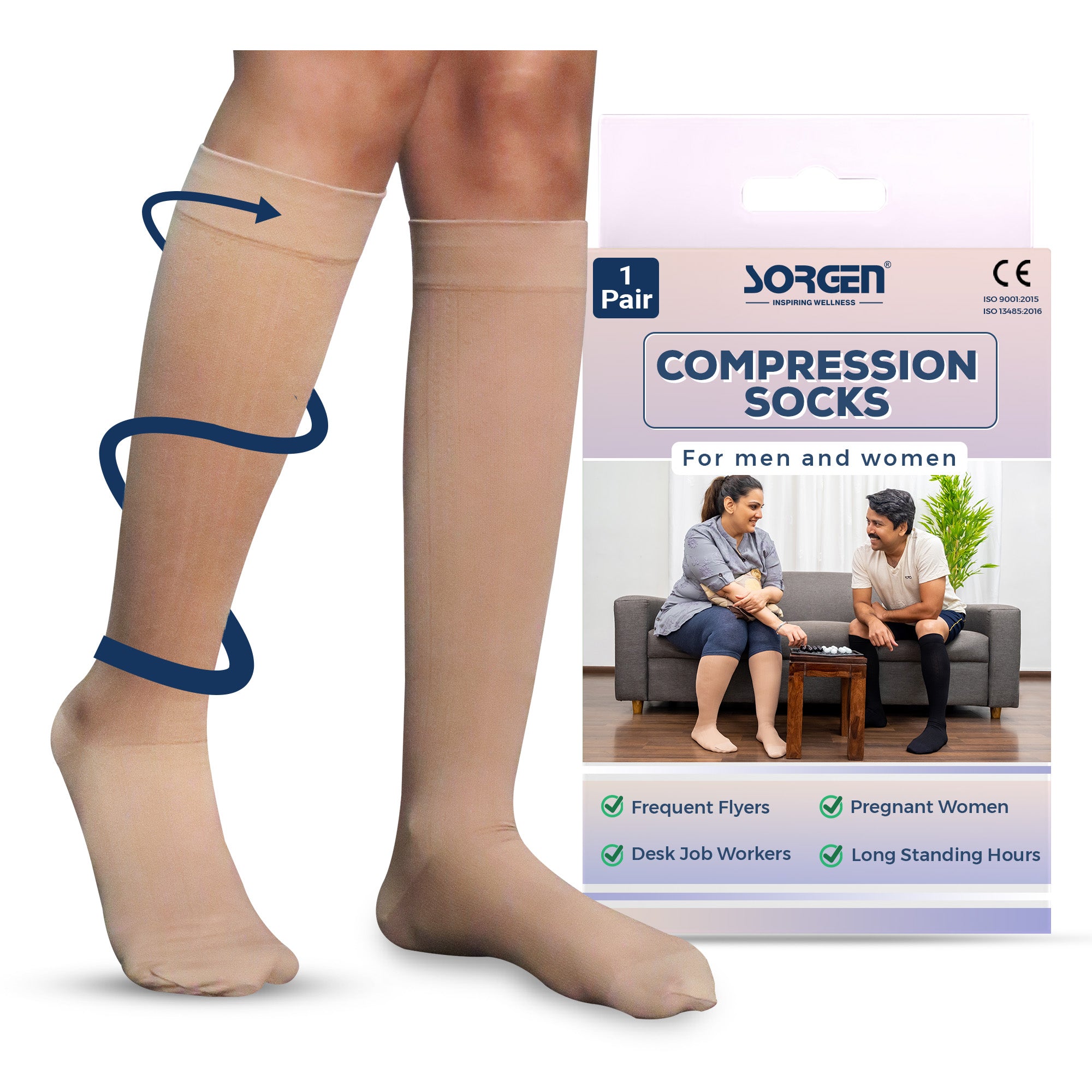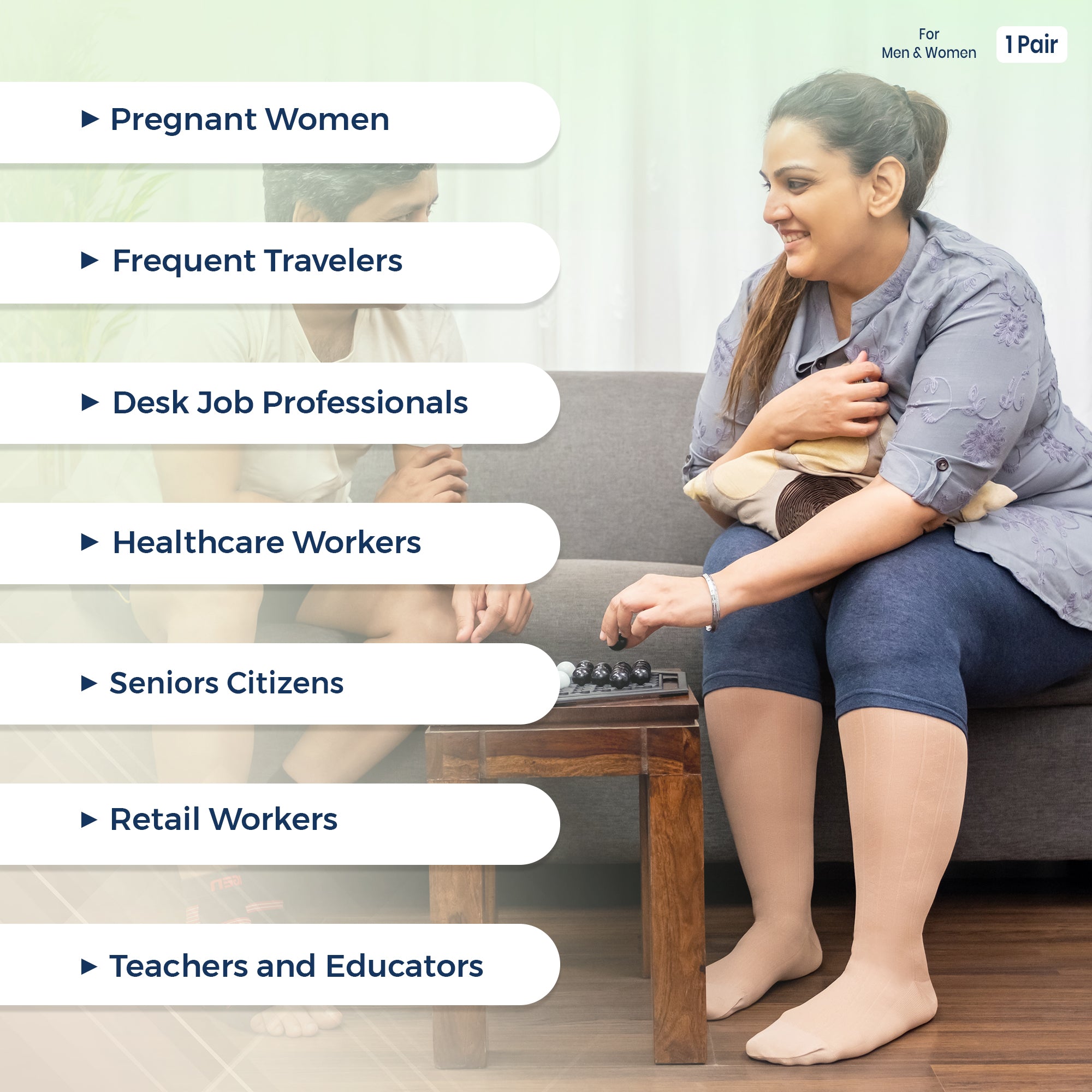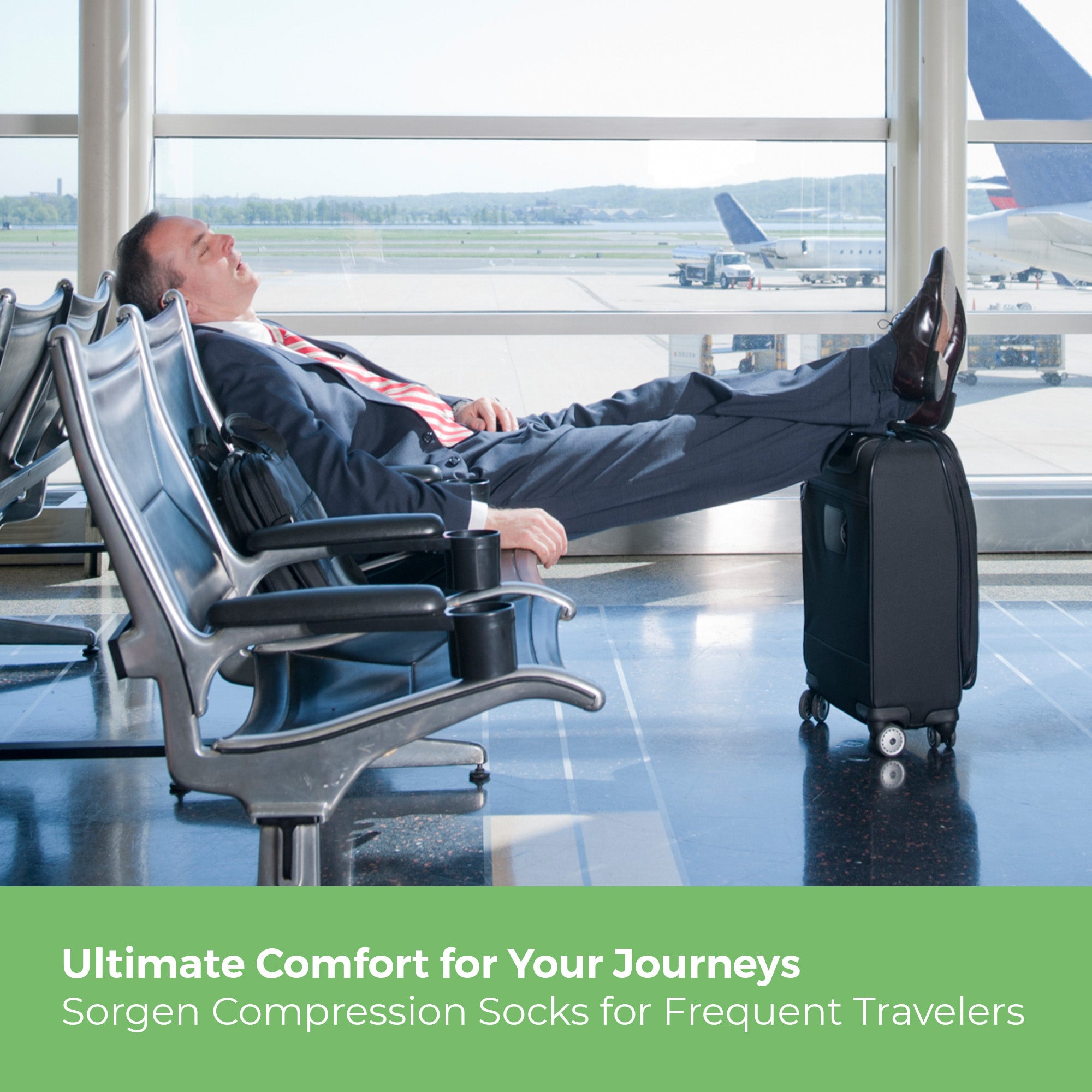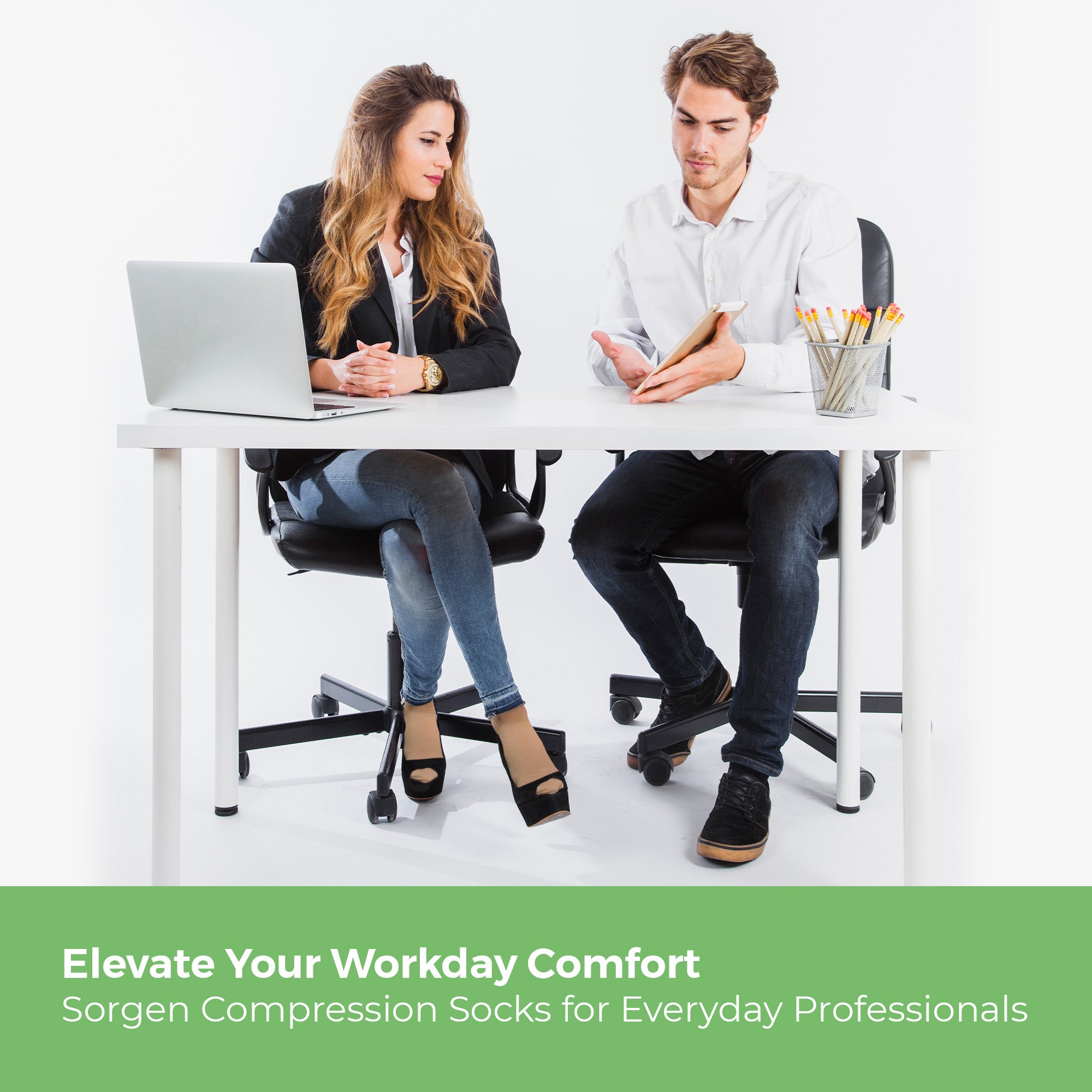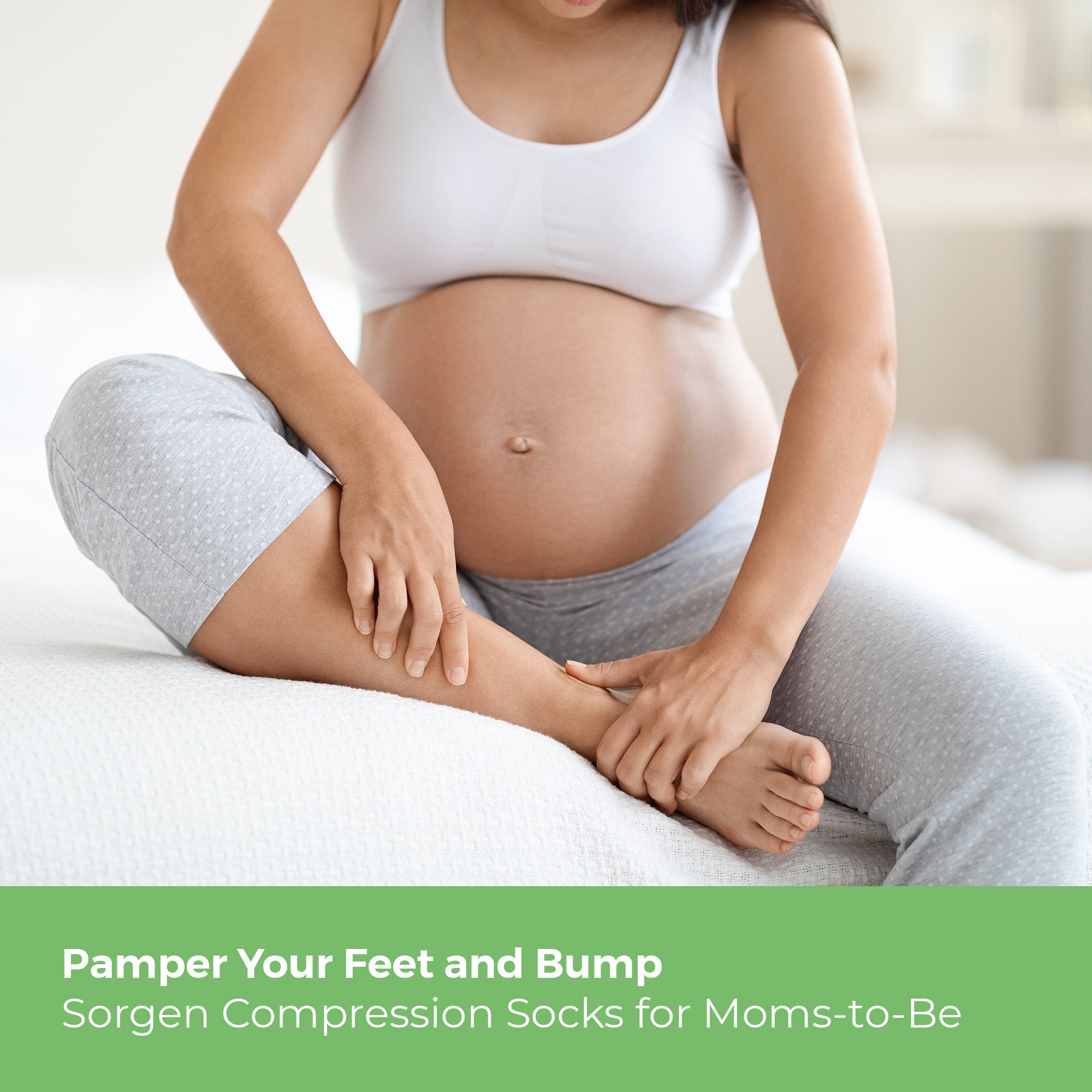 Sorgen® Premium Microfiber Compression Socks
Rs. 1,500.00
Rs. 2,100.00
Sale
Sorgen Everyday Compression Support Socks are the perfect solution for professionals who stand or sit for long hours. With clinically proven compression level and ultimate comfort, these socks improve circulation, reduce swelling and discomfort, and boost overall wellness. Whether you're a nurse, teacher, or office worker, Sorgen Everyday Compression Support Socks will keep you comfortable and supported throughout the day.
Versatile Use: Sorgen Microfiber Compression Socks offer a versatile solution for individuals with demanding professions involving extended hours, frequent travelers seeking comfort on the go, and expectant mothers looking for relief during pregnancy. These socks provide the necessary support and comfort, promoting better blood circulation to combat fatigue, alleviate leg discomfort during travel, and offer relief from pregnancy-related swelling. With their adaptability, they seamlessly fit into diverse lifestyles and situations, ensuring that you stay comfortable and energized throughout your daily endeavors.
Soft Microfiber Fabric: Crafted from incredibly soft microfiber fabric, these compression socks prioritize both comfort and support. The gentle yet effective compression helps improve blood circulation in your lower limbs, reducing fatigue and discomfort. The microfiber material feels luxurious against your skin, making them suitable for all-day wear.
Fashionable and Functional: Sorgen Microfiber Compression Socks not only provide exceptional support but also complement your style. Their sleek and understated design ensures that they seamlessly blend with any outfit, whether it's for a day at the office or a special occasion.
Pack Contents: Available in classic black and beige, these compression socks come in a range of sizes to suit your needs, ensuring a snug and comfortable fit. Say goodbye to tired, achy legs with Sorgen Microfiber Compression
Helps in:
Improves Blood Circulation
Relives Tired And Aching Legs
Reduces Swelling
Reduces Oedema
Prevent DVT
Improves Quality Of Life
Recommended For:
Frequent Flyers
Desk Job Professionals
Long standing hours individuals
Healthcare Workers
Pregnant Women
Retail Workers
Senior Citizens
💡Enjoy free shipping on all orders within the India.
📤 Orders are dispatched with Same Day (before 4.PM)
🚚 Same Day Delivery available in Mumbai MMR Region (at additional cost of Rs. 199/-). More details at checkout!
For expedite shipping and more queries, please contact us on 09321102110 or send us a mail at support@sorgen.co
It's okay to change your mind😊 This product qualifies for an exchange or return within 3 days of delivery. We offer a free pickup from your pin code.
Share this product
Sorgen Compression Socks For Daily Support!
Sorgen has created a unique line of everyday wear compression socks that will provide consistent support to your legs every day. The uniqueness lies in the style and design, with a diverse choice of colours and their combinations, patterns, and exceptional quality to complement your fashion sense.
These compression socks are ideal for everyday use, work, and travel, and may be used by anyone who spends lengthy periods of time standing or sitting.
#Knowyourproduct
How Does Sorgen Support Socks Help?
Sorgen support socks include gradual compression in their structure, which has the maximum effect on the ankles and decreases gradually towards the calf. This one-of-a-kind feature ensures proper blood flow in the foot area, alleviating discomfort, ache, and swelling in the lower leg region.
The medically focused approach is also helpful in lowering the danger of major illnesses such as DVT and so offering all-around support for your constantly working legs.
The Supportive Traits
Wear It To Relieve It
Sorgen microfiber compression socks enhance travel comfort, reducing swelling and fatigue, ensuring a refreshed and energetic journey. Travel smart with these essential companions for better circulation and well-bein
Graduated Compression
The clinically tested and approved design ensures optimum blood flow at the lower limbs rendering the feet healthy during challenging times.
Routine Support
Sorgen everyday support socks are the perfect fit for supporting your legs and relieving pain after a long day. Long-term impairs blood circulation and has a negative impact on the legs. However, our socks can handle such conditions.
Fatigue Free
With its specific design and strengthened mechanism of action at the legs, Sorgen daily use socks keep your legs fatigue free.
Lowers Travel-DVT Risk
Deep Vein Thrombosis is a severe disorder that can develop because of a variety of factors; affecting your heart and lungs. Our support socks lower the danger of such severe issue.
No Feet Swelling
The compression socks provide strong support throughout travel and prevent swelling in and around the foot area, allowing you to practice athletic activities more comfortably.
MUST BUY these compression socks
I purchased Size S (which appropriately matched the size chart) and wore them on a 13 hour long flight. I can honestly vouch for the quality of the fabric and its compression ability because I had zero swelling and/or pain afterwards, my legs felt shockingly light & very comfortable during the entire flight.
Thanks a lot to my sister who introduced me to these socks and many thanks to sorgen for making them!!
Good quality product
I took maternity compression socks for flight travel. Travel was for 12hrs, didn't have any swelling or clots. Didn't have leg pains too. Quality, comfort and fitting is really good. Would definitely recommend it.
Sorgen Sockets
Very good product and fast service
More comfortable and enjoyable.
For the past one and a half months, I have been relying on the exceptional support provided by the Sorgen Premium Travel Support Socks. As someone who frequently travels, these socks have proven to be a lifesaver in alleviating the discomfort caused by swelling, fatigue, and pain in my legs. Their ability to address these conditions has made my travels much more comfortable and enjoyable.
comfortable soft and breathable
These socks with compression pressure are a great choice for expecting mothers who are experiencing swelling, pain or discomfort in their legs and feet. help improve circulation, reduce swelling, and alleviate discomfort soft and breathable material ensures that the socks are comfortable to wear during day.