How to wear Sorgen Medical Compression Stockings
It is advisable to use a slider
Put your hand inside the stocking foot with the heal facing down
Turn the leg of the stocking inside out as far as the heel
Stretch the stocking sideways at the heel
Slide your foot into the stocking
Make the heel of the stocking coincide with your heel
Grasping the top of the stocking pull over the ankle, continue up the leg
Adjust and straighten the stocking as you go up and remove wrinkles if any.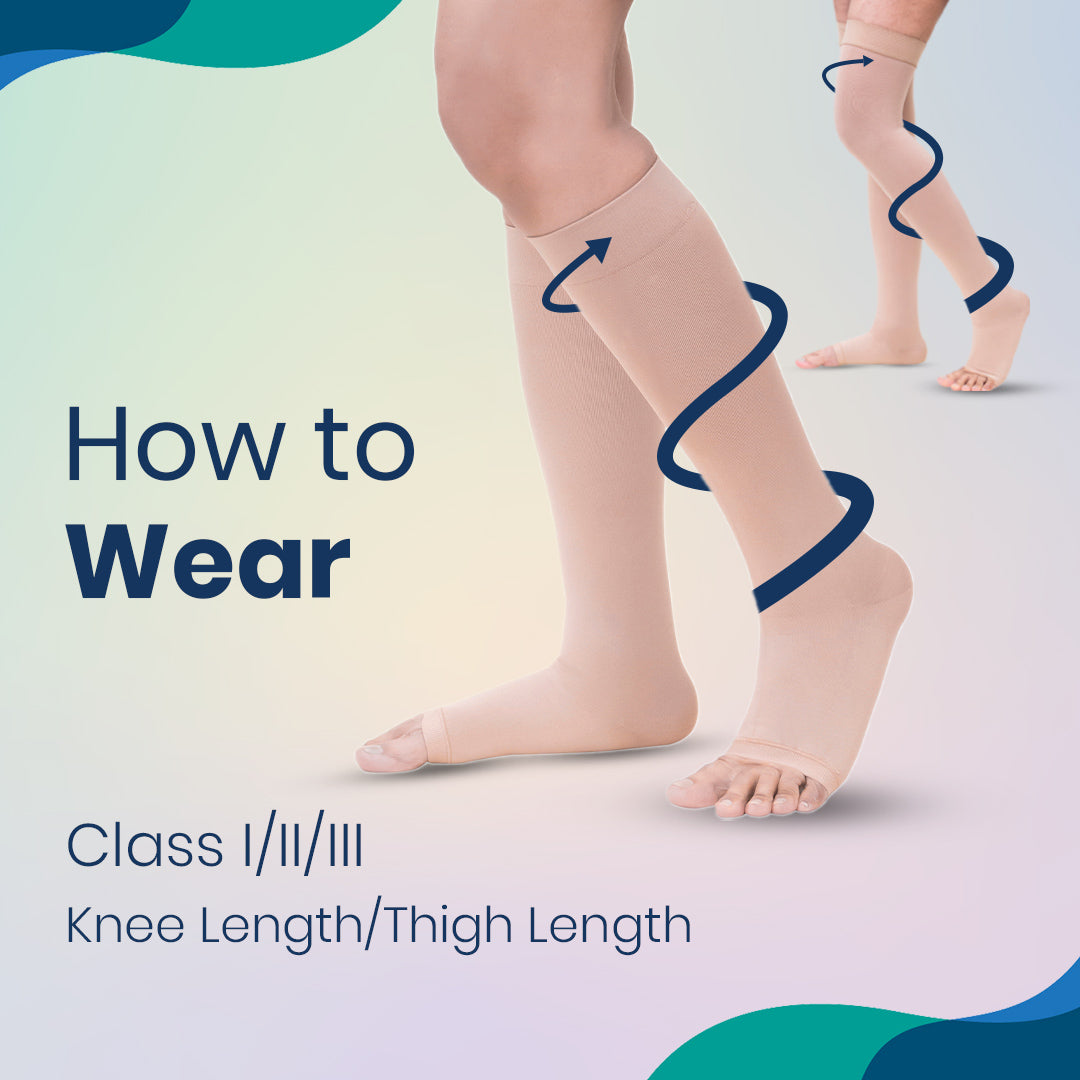 Need Help with Wearing? Contact our trained assistance team now.